BPO Companies Philippines: Orchestrating Business Harmony with Expertise and Adaptability 
Business Process Outsourcing (BPO) companies in the Philippines have become maestros of the global outsourcing stage, orchestrating business harmony through a symphony of expertise, adaptability, and innovative practices. Amidst the evolving business landscapes, these companies harmonize the needs of international clients with the skills of the Filipino workforce, creating outsourcing solutions that resonate with efficiency and effectiveness.
The Philippines, with its rich history of providing BPO services, has fine-tuned the art of outsourcing to a degree that companies worldwide recognize and seek out. These BPO firms have mastered a diverse repertoire of services, ranging from customer service and technical support to accounting, HR, and creative processes. Their ability to adapt and excel in multiple domains is like an ensemble of talented musicians, each bringing their unique skills to create a harmonious performance.
The expertise of Filipino BPO companies is not just in their operational excellence but also in their understanding of the global market's nuances. They conduct business with a keen awareness of cultural sensitivities, linguistic nuances, and the high standards expected by their international clientele. This cultural intelligence is a cornerstone of their service delivery, ensuring that every business interaction is conducted with the right tone and context.
Adaptability is another key note in the composition of Philippine BPO services. In an industry that is constantly shifting with technological advancements and market demands, these companies demonstrate remarkable flexibility. They quickly adopt new technologies, pivot strategies to meet emerging trends, and scale operations to meet clients' changing needs, all while maintaining the harmony of seamless service delivery.
Innovation is the melody that runs through the core of Philippine BPO companies. From incorporating artificial intelligence and automation to enhance efficiency to utilizing data analytics for informed decision-making, these firms are not content with playing the same old tunes. They strive to be ahead of the curve, exploring new ways to provide value-added services that go beyond traditional outsourcing models.
The economic crescendo brought about by the BPO industry in the Philippines is significant. It has been instrumental in creating employment opportunities, driving technological advancement, and contributing to the nation's GDP. The sector's growth has also led to a ripple effect in other industries, from real estate and retail to education and transportation, all harmonizing to the rhythm of outsourcing-led development.
Despite the harmonious success story, BPO companies in the Philippines face challenges such as global competition, the need for continuous upskilling of the workforce, and maintaining high service quality standards. They address these challenges by fostering a culture of continuous improvement, investing in employee development, and focusing on delivering exceptional customer experiences.
The government plays a supportive role in this industry's symphony, providing the regulatory and infrastructure backing necessary for BPO companies to perform at their best. By offering incentives, improving connectivity, and promoting the Philippines as an ideal outsourcing destination, the government contributes to the industry's ongoing success and global reputation.
As BPO companies in the Philippines continue to orchestrate business harmony, they are setting the stage for a future where the country is not just an outsourcing location but a global center of excellence. Their blend of expertise, adaptability, and innovation ensures that they remain in tune with the needs of the world's businesses, playing a leading role in the global business process outsourcing industry.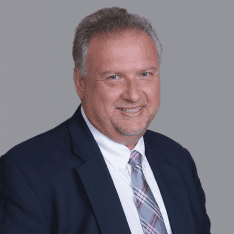 Co-CEO & CCO
US: 866-201-3370
AU: 1800-370-551
UK: 808-178-0977
j.maczynski@piton-global.com
Are you looking for an onshore, nearhsore, or offshore outsourcing solution? Don't know where to start? I am always happy to help.
Let's chat!
Best Regards,
John
Success in outsourcing isn't a matter of chance, but rather the result of a meticulously defined process, a formula that Fortune 500 companies have diligently honed over time. This rigor is a significant factor in the rarity of failures within these industry titans' outsourced programs.
Having spent over two decades partnering with and delivering Business Process Outsourcing (BPO) solutions to Fortune 500 clients, John possesses an in-depth understanding of this intricate process. His comprehensive approach incorporates an exhaustive assessment of outsourcing requirements, precise vendor sourcing, and a robust program management strategy.