BPO Companies Philippines: Navigating the New World of CX with Trailblazing Services  
Business Process Outsourcing (BPO) companies in the Philippines are navigating the new world of customer experience (CX) by offering trailblazing services that redefine industry benchmarks. The rise of the Philippines as a BPO hub has been meteoric, fueled by a combination of high-level English proficiency, a strong work ethic, and a cultural orientation towards service. In this new era, where CX is paramount, Philippine BPO companies are not just adapting; they're leading the charge with innovative approaches and solutions.
The Philippines has become an epicenter for BPO companies that specialize in delivering superior CX, catering to clients from across the globe. These companies understand that the modern customer values swift, efficient, and personalized service. To meet these expectations, they harness a variety of advanced tools and methodologies, including AI-driven analytics, CRM systems tailored to client needs, and omnichannel communication platforms that ensure consistent and coherent customer interactions.
A key to the success of Philippine BPO companies in the realm of CX is the human element. Filipino agents are renowned for their hospitality, patience, and emotional intelligence, which are crucial in building strong customer relationships. The ability to empathize with customers, understand their concerns, and provide tailored solutions is ingrained in the Filipino customer service approach, making it a vital differentiator in a crowded marketplace.
Strategic investment in employee development is another cornerstone of the Philippine outsourcing industry. Companies are dedicated to equipping their staff with the latest skills and knowledge to navigate the complexities of modern CX. This includes specialized training in customer psychology, problem-solving techniques, and the use of cutting-edge technologies that enable them to provide a level of service that goes above and beyond customer expectations.
The BPO sector in the Philippines is also a significant economic driver, contributing to the nation's GDP and providing millions of Filipinos with stable and rewarding careers. The industry's growth has spurred the development of new infrastructure, from state-of-the-art office buildings to robust telecommunications networks, further solidifying the Philippines' status as a global outsourcing leader.
Facing the challenges of a dynamic and ever-evolving industry, BPO companies in the Philippines are continually refining their services to stay ahead. They tackle issues such as data security, rapidly changing customer service channels, and the integration of remote work models with agility and foresight. Their ability to anticipate market shifts and customer needs has made them invaluable partners to businesses seeking to outsource their CX operations.
The Philippine government has been instrumental in this journey, providing support through policies that encourage the growth of the BPO sector. Incentives for foreign investment, training programs to develop a skilled workforce, and initiatives to improve digital infrastructure have all played a role in the industry's ascent.
As BPO companies look to the future, they are poised to solidify their leadership in the CX domain. With a focus on continuous innovation, customer-centric service delivery, and a deep understanding of the global business landscape, these companies are well-equipped to navigate the new world of CX. They are not just responding to changes; they are setting the pace for what global customer service can and should be.
BPO companies in the Philippines are charting a course for the future of CX with their trailblazing services. By combining technological prowess with the unique Filipino touch, they offer an unparalleled customer service experience that is both effective and heartfelt. As they continue to innovate and adapt, they reinforce the nation's position as a frontrunner in the outsourcing industry, ready to meet the challenges of the new world of CX head-on.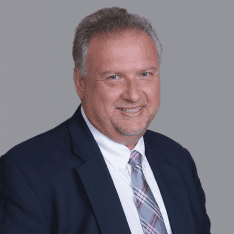 Co-CEO & CCO
US: 866-201-3370
AU: 1800-370-551
UK: 808-178-0977
j.maczynski@piton-global.com
Are you looking for an onshore, nearhsore, or offshore outsourcing solution? Don't know where to start? I am always happy to help.
Let's chat!
Best Regards,
John
Success in outsourcing isn't a matter of chance, but rather the result of a meticulously defined process, a formula that Fortune 500 companies have diligently honed over time. This rigor is a significant factor in the rarity of failures within these industry titans' outsourced programs.
Having spent over two decades partnering with and delivering Business Process Outsourcing (BPO) solutions to Fortune 500 clients, John possesses an in-depth understanding of this intricate process. His comprehensive approach incorporates an exhaustive assessment of outsourcing requirements, precise vendor sourcing, and a robust program management strategy.