The Business Process Outsourcing (BPO) industry in the Philippines is leveling up customer experience (CX) in the digital age, leveraging the country's unique blend of tech-savvy talent and service-oriented culture. These companies are transforming CX from a supportive function to a core differentiator for businesses worldwide, demonstrating how strategic outsourcing can lead to enhanced customer satisfaction and loyalty.
Contact centers have recognized the imperative to evolve CX in tandem with the technological advancements and changing consumer behaviors of the digital era. They are reimagining the customer journey by integrating digital innovations that streamline processes, personalize interactions, and ensure that customer engagement is not just responsive but also proactive.
Artificial Intelligence (AI) and machine learning are at the forefront of this CX transformation. Outsourcing providers in the Philippines are utilizing these technologies to develop smarter, more intuitive support systems. AI-driven chatbots, virtual assistants, and automated self-service platforms are becoming standard offerings, providing customers with immediate, round-the-clock support and freeing up human agents to handle more complex issues.
Another aspect of the CX level-up is the adoption of an omnichannel approach. Philippine BPOs are expertly managing customer interactions across multiple platforms — from traditional phone and email to live chat, social media, and mobile apps. This ensures a seamless and unified customer experience, regardless of the channel, catering to the convenience and preferences of today's digital consumer.
Data analytics is also playing a crucial role in the elevation of CX by these BPO companies. They are harnessing the power of big data to gain deep insights into customer preferences, behaviors, and feedback. These insights inform the development of tailored services, targeted marketing campaigns, and strategic business decisions that enhance the overall customer experience.
Local BPO companies are also investing in their most valuable asset — their employees. Recognizing that the human element cannot be overlooked in CX, they provide extensive training and development programs that empower agents with the skills needed to excel in the digital age. This includes training in soft skills, such as empathy and communication, as well as technical training in the latest digital tools and platforms.
Despite the technological pivot, contact centers in the Philippines are maintaining their renowned high-touch service. They balance the efficiency of digital solutions with the warmth and personal attention that customers appreciate, ensuring that technology enhances rather than replaces the human connection.
The Philippine government has been supportive of the BPO sector's efforts to level-up CX, recognizing the industry as a key driver of economic growth. Policies and initiatives that encourage technological innovation, infrastructure development, and workforce training have contributed to creating an environment where BPO companies can thrive and lead in CX innovation.
As they level-up CX, BPO companies in the Philippines are not only improving the outsourcing industry; they are also shaping the future of global business practices. By adopting a customer-centric approach and embracing digital transformation, they are setting new standards for excellence in customer experience.
The outsourcing industry in the Philippines is at a pivotal moment, redefining CX in the digital age with a combination of technological prowess and an unwavering commitment to customer satisfaction. As these companies continue to innovate and level-up their CX offerings, they solidify the country's status as a global leader in outsourcing services, where exceptional customer experience is the hallmark of every interaction.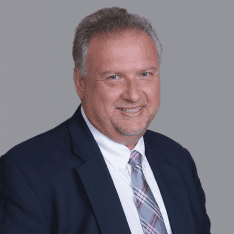 Co-CEO & CCO
US: 866-201-3370
AU: 1800-370-551
UK: 808-178-0977
j.maczynski@piton-global.com
Are you looking for an onshore, nearhsore, or offshore outsourcing solution? Don't know where to start? I am always happy to help.
Let's chat!
Best Regards,
John
Success in outsourcing isn't a matter of chance, but rather the result of a meticulously defined process, a formula that Fortune 500 companies have diligently honed over time. This rigor is a significant factor in the rarity of failures within these industry titans' outsourced programs.
Having spent over two decades partnering with and delivering Business Process Outsourcing (BPO) solutions to Fortune 500 clients, John possesses an in-depth understanding of this intricate process. His comprehensive approach incorporates an exhaustive assessment of outsourcing requirements, precise vendor sourcing, and a robust program management strategy.