BPO Companies Philippines: Leading the Global Charge in Outsourced Excellence
In today's globalized marketplace, efficiency, adaptability, and cost-effectiveness have become the hallmarks of successful businesses. As industries grapple with these demands, Business Process Outsourcing (BPO) has risen as a powerful solution. And spearheading this transformative movement on the world stage is the Philippines, a nation that has artfully blended its strengths to become the epicenter of BPO excellence.
Historically, the Philippines carved a niche for itself in the BPO sector, primarily through call center services. However, over the years, the country's offerings have diversified and expanded, encompassing fields ranging from IT services, finance and accounting, human resources, to more specialized areas like healthtech and proptech. This breadth of services, combined with unparalleled quality, has positioned Filipino BPO companies as leaders in the industry.
One of the most defining features of the nation's BPO landscape is its vast, talented workforce. The Asian BPO powerhouse nation boasts a young and educated population, with a deep proficiency in English. This linguistic advantage, combined with cultural compatibility with Western markets, allows the country to cater to a diverse clientele seamlessly. Furthermore, continuous training and skills development programs ensure that the workforce remains at the forefront of industry advancements.
Beyond the talent pool, the nation's infrastructural development has played a pivotal role in attracting global businesses. Advanced IT infrastructure, secure data centers, and high-speed connectivity ensure that BPO companies in the country deliver services that meet and often exceed international standards.
Another cornerstone of the Philippines' success in the BPO arena is the cost advantage it offers. High-quality services, paired with competitive pricing, make the nation an attractive proposition for businesses of all sizes. This cost efficiency doesn't compromise quality; it stems from the country's favorable economic environment and strategic governmental policies designed to bolster the BPO sector.
The strategic geographical location of the country serves as an added boon. Positioned in a time zone that is favorable for catering to both Eastern and Western clients, Filipino BPO companies can offer round-the-clock services, ensuring responsiveness and continuity.
In an age where data security is paramount, BPO companies in the Philippines have reinforced their cybersecurity measures. Adherence to global standards and protocols, along with regular audits, guarantees that client data remains protected against potential threats.
It's not just about operational excellence. Outsourcing providersin have evolved into strategic partners for their clients. With a keen understanding of global market trends and challenges, they offer insights and recommendations that go beyond transactional services, fostering growth and innovation for businesses.
As the BPO industry continues its expansive trajectory, the need for reliable, versatile, and value-driven partners becomes ever more apparent. The Philippines, with its rich amalgamation of talent, technology, infrastructure, and industry expertise, stands tall as a beacon for global businesses. As the world pivots towards an outsourced model of operations, the country is poised not just to participate but to lead the charge with distinction.
For businesses worldwide seeking a partner that promises consistency, innovation, and unparalleled value, BPO companies in the Philippines emerge as the gold standard. The nation's journey in the outsourcing sector is a testament to its commitment, resilience, and unwavering pursuit of excellence.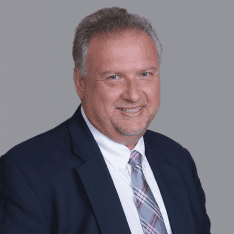 Co-CEO & CCO
US: 866-201-3370
AU: 1800-370-551
UK: 808-178-0977
j.maczynski@piton-global.com
Are you looking for an onshore, nearhsore, or offshore outsourcing solution? Don't know where to start? I am always happy to help.
Let's chat!
Best Regards,
John
Success in outsourcing isn't a matter of chance, but rather the result of a meticulously defined process, a formula that Fortune 500 companies have diligently honed over time. This rigor is a significant factor in the rarity of failures within these industry titans' outsourced programs.
Having spent over two decades partnering with and delivering Business Process Outsourcing (BPO) solutions to Fortune 500 clients, John possesses an in-depth understanding of this intricate process. His comprehensive approach incorporates an exhaustive assessment of outsourcing requirements, precise vendor sourcing, and a robust program management strategy.