BPO Companies Philippines: Catalyzing Economic Growth with Global Services  
Business Process Outsourcing (BPO) companies in the Philippines are not just key players in the global services sector; they are also significant catalysts for the country's economic growth. By offering a wide range of outsourcing services – from customer service and back-office operations to IT support and knowledge process outsourcing – these companies have transformed the Philippines into a global BPO powerhouse.
The BPO sector in the Philippines is distinguished by its highly skilled, English-speaking workforce, which has a strong cultural affinity with Western countries, particularly the United States. This has made the country an attractive destination for companies looking to outsource various business functions. Filipino BPO workers are known for their professionalism, technical skills, and customer service excellence, attributes that have been instrumental in the industry's rapid growth and substantial contribution to the national economy.
Innovation and adaptability are hallmarks of Philippine BPO companies. They leverage the latest in technology and process management to provide services that are not only cost-effective but also add value to their clients' operations. The use of artificial intelligence, cloud computing, and analytics has enabled these companies to offer more sophisticated services that go beyond traditional call center operations, making them competitive in the global market.
Training and development are central to the BPO strategy in the Philippines. BPO companies invest heavily in the continuous education of their workforce, ensuring that employees are up-to-date with the latest industry trends and technologies. This focus on human capital has paid off, with the Philippines consistently ranking as one of the top outsourcing destinations in the world.
The challenges faced by the BPO sector in the Philippines, such as infrastructure development and competition from other outsourcing destinations, are met with proactive measures. The government has played a supportive role in the industry's expansion, implementing policies that incentivize BPO operations and investing in infrastructure improvements to meet the sector's needs.
The BPO industry has also had a significant impact on the urban landscape of the Philippines, with the growth of business districts and the rise of 'Next Wave Cities' that offer alternative locations for BPO operations beyond Metro Manila. This has led to the creation of new economic zones, generating employment opportunities and driving development in these areas.
As BPO companies in the Philippines continue to evolve, they are expanding their service offerings to include high-value sectors such as healthcare, finance, and legal process outsourcing. The industry is moving up the value chain, and Philippine BPO companies are positioning themselves to take on more complex and knowledge-intensive services.
BPO companies in the Philippines have become indispensable to the global services industry, offering a blend of cost-efficiency, skilled labor, and innovative services. Their contribution to the country's economic growth is undeniable, as they continue to generate employment, foster regional development, and bring in foreign exchange earnings. With their strategic focus on value-added services and continuous workforce development, Philippine BPO companies are well-positioned to maintain their status as a leading destination for outsourcing services worldwide.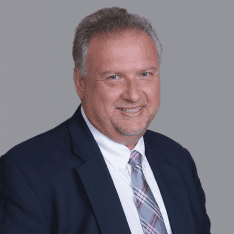 Co-CEO & CCO
US: 866-201-3370
AU: 1800-370-551
UK: 808-178-0977
j.maczynski@piton-global.com
Are you looking for an onshore, nearhsore, or offshore outsourcing solution? Don't know where to start? I am always happy to help.
Let's chat!
Best Regards,
John
Success in outsourcing isn't a matter of chance, but rather the result of a meticulously defined process, a formula that Fortune 500 companies have diligently honed over time. This rigor is a significant factor in the rarity of failures within these industry titans' outsourced programs.
Having spent over two decades partnering with and delivering Business Process Outsourcing (BPO) solutions to Fortune 500 clients, John possesses an in-depth understanding of this intricate process. His comprehensive approach incorporates an exhaustive assessment of outsourcing requirements, precise vendor sourcing, and a robust program management strategy.