India, a vast nation with a rich tapestry of cultures, traditions, and technological advancements, has emerged as a global forerunner in the business process outsourcing (BPO) industry. With its combination of skilled workforce, technological prowess, and cost-effective solutions, the country has attracted businesses from all over the world seeking to streamline their operations and enhance customer engagement.
Historically, India's tryst with BPO began in the early 1990s. With the liberalization of its economy, multinational corporations recognized the potential within the nation's borders. Initially, businesses were attracted to the cost-saving advantages that India offered. However, as the industry matured, it became evident that the advantages extended well beyond just cost.
The workforce in the counrty is one of its most compelling assets. Boasting a vast pool of English-speaking professionals, the nation offers a unique blend of technical expertise and soft skills. Universities and institutions churn out thousands of graduates annually, equipped with the latest industry knowledge and a passion for innovation. This human resource advantage is further enriched by continuous training and a keen understanding of global market dynamics.
Another distinct edge that India possesses in the BPO realm is its technological infrastructure. Over the years, the South Asian nation has heavily invested in building state-of-the-art IT parks, robust data communication links, and cloud-based solutions. These investments ensure that BPO companies in India stay abreast of the latest technological advancements, delivering solutions that are not only efficient but also innovative.
BPO companies in India have adopted a customer-centric approach. By understanding the specific needs and nuances of different industries, they tailor their solutions to provide maximum value. Whether it's finance, healthcare, retail, or IT, BPO firms in the nation have specialists catering to each domain, ensuring a deep understanding of the sector's challenges and opportunities.
The journey hasn't been without its challenges. Issues like data privacy, maintaining service quality across multiple time zones, and managing large teams have been focal points for BPO firms. But with the country's intrinsic problem-solving mindset, many of these challenges have been transformed into opportunities for growth. Enhanced cybersecurity measures, rigorous training programs, and employee well-being initiatives are just a few ways the industry has responded.
Looking towards the future, the trajectory for BPO companies in India is promising. With the rise of artificial intelligence, machine learning, and big data analytics, there's an increasing demand for services that leverage these technologies. India, with its IT-centric educational system and innovation hubs, is primed to take the lead in these emerging areas.
BPO companies offer more than just outsourced services; they provide strategic partnerships that drive business growth. By blending technological sophistication with human expertise, the country ensures that businesses globally can achieve operational excellence while staying agile and competitive in a dynamic market landscape.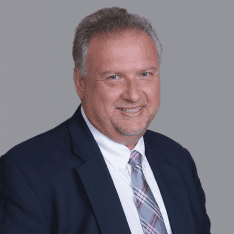 Co-CEO & CCO
US: 866-201-3370
AU: 1800-370-551
UK: 808-178-0977
j.maczynski@piton-global.com
Are you looking for an onshore, nearhsore, or offshore outsourcing solution? Don't know where to start? I am always happy to help.
Let's chat!
Best Regards,
John
Success in outsourcing isn't a matter of chance, but rather the result of a meticulously defined process, a formula that Fortune 500 companies have diligently honed over time. This rigor is a significant factor in the rarity of failures within these industry titans' outsourced programs.
Having spent over two decades partnering with and delivering Business Process Outsourcing (BPO) solutions to Fortune 500 clients, John possesses an in-depth understanding of this intricate process. His comprehensive approach incorporates an exhaustive assessment of outsourcing requirements, precise vendor sourcing, and a robust program management strategy.