BPO Companies India: Navigating the Global Outsourcing Landscape with Distinction
The surge of the digital era has reshaped businesses and industries, with companies relentlessly seeking ways to optimize operations, enhance customer experiences, and drive innovation. Amidst this backdrop, Business Process Outsourcing (BPO) has emerged as a crucial strategy for organizations, and India has firmly positioned itself as the epicenter of this global phenomenon.
The country's ascent as a BPO giant can be traced back to the early '90s when the nation commenced its journey by offering basic call center services. Today, Indian BPO companies have evolved manifold, providing an extensive array of services ranging from finance and accounting, human resources, legal processes, IT solutions, to even niche sectors like healthtech, fintech, and more.
Several factors underpin India's dominance in the BPO sector. Foremost is the country's vast talent pool. Every year, India produces a legion of graduates – a mix of tech-savvy engineers, proficient analysts, and skilled communicators. Their fluency in English and adaptability to global work cultures make them invaluable assets for BPO operations.
India's robust IT infrastructure, bolstered by the continuous efforts of both the government and private sectors, provides the necessary backbone for BPO companies to operate seamlessly. High-speed internet connectivity, state-of-the-art office spaces, and advanced technological tools are staples across Indian BPO hubs.
But the lure of the South Asian outsourcing hub extends beyond infrastructure and talent. BPO companies here offer unparalleled cost-effectiveness. Due to favorable exchange rates and the competitive market, organizations can avail top-tier services at a fraction of the cost they'd incur in their home countries. This cost advantage, however, does not come at the expense of quality. Indian BPO firms maintain global standards, as evidenced by their adherence to certifications like ISO and Six Sigma, ensuring top-notch service delivery.
Data security and compliance are other hallmarks of Indian BPO companies. Recognizing the sensitivity of client data, companies here deploy advanced encryption technologies, conduct regular security audits, and ensure compliance with international standards. This commitment to data integrity builds trust among global clientele, solidifying India's reputation.
Innovation remains at the heart of the nation's BPO narrative. Companies here are not content with just executing tasks; they are constantly exploring avenues to add value. Whether it's deploying AI for customer service, leveraging analytics for business insights, or crafting bespoke solutions tailored to client needs, Indian BPO firms are redefining the standards of outsourcing.
The symbiotic relationship between BPO companies and the Indian government further amplifies the nation's prowess. Initiatives like the 'Digital India' campaign, tax incentives for IT hubs, and programs focusing on skill development ensure a conducive environment for the BPO industry's growth and evolution.
The BPO landscape has undergone significant transformation over the past decades, and the country has been both a witness and a key player in this journey. From handling rudimentary processes to orchestrating complex operations, Indian BPO companies have showcased adaptability, excellence, and innovation. In a world where agility, efficiency, and customer-centricity dictate business success, India's BPO sector emerges not just as a service provider but as a strategic partner, empowering businesses globally.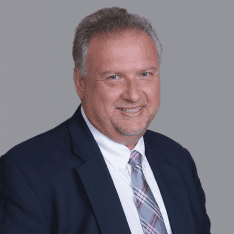 Co-CEO & CCO
US: 866-201-3370
AU: 1800-370-551
UK: 808-178-0977
j.maczynski@piton-global.com
Are you looking for an onshore, nearhsore, or offshore outsourcing solution? Don't know where to start? I am always happy to help.
Let's chat!
Best Regards,
John
Success in outsourcing isn't a matter of chance, but rather the result of a meticulously defined process, a formula that Fortune 500 companies have diligently honed over time. This rigor is a significant factor in the rarity of failures within these industry titans' outsourced programs.
Having spent over two decades partnering with and delivering Business Process Outsourcing (BPO) solutions to Fortune 500 clients, John possesses an in-depth understanding of this intricate process. His comprehensive approach incorporates an exhaustive assessment of outsourcing requirements, precise vendor sourcing, and a robust program management strategy.