BPO Companies in the Philippines: Shaping the World of CX with Expertise and Innovation  
Business Process Outsourcing (BPO) companies in the Philippines are shaping the world of customer experience (CX) with their unique blend of expertise, innovation, and cultural finesse. In a realm where CX is increasingly becoming the battleground for customer loyalty and business success, the Philippines has emerged as a global leader, setting new standards and driving trends across industries.
The Philippine BPO sector stands out for its deep pool of highly skilled professionals who bring a distinctive human touch to digital interactions. This is a workforce raised in a culture where 'kapwa'—the shared inner self—is a central concept, translating into a customer service approach that is inherently empathetic and relational. The ability to forge genuine connections in a virtual space is a hallmark of Filipino BPO agents, making them an invaluable asset in the global CX domain.
At the forefront of CX innovation, BPO companies in the Philippines are leveraging the latest technological advancements to deliver outstanding service. They employ sophisticated CRM platforms, omnichannel communication strategies, and AI-powered solutions to create seamless and personalized customer journeys. This technological adeptness, combined with human insight, enables Philippine BPO firms to provide CX that is both intuitive and responsive to the evolving needs of the global customer base.
Continuous investment in training and development ensures that Filipino BPO talent remains at the cutting edge of CX trends. BPO companies in the Philippines prioritize upskilling their employees in both technological competencies and soft skills, recognizing that the human element is irreplaceable in crafting customer experiences that resonate and endure.
The strategic emphasis on CX by Philippine BPO companies is a response to the competitive landscape of global business. With many emerging economies vying for a share of the BPO market, the Philippines distinguishes itself through a service that is not only cost-effective but also rich in quality and added value. This strategic focus has garnered trust and loyalty from international clients, cementing the country's position as a top-tier BPO destination.
The CX-centric approach of these companies is also a significant contributor to the Philippine economy. The BPO industry serves as a cornerstone of the country's economic landscape, providing employment opportunities, fostering technological advancements, and attracting foreign direct investment. The industry's success has prompted supportive policies and initiatives from the government, further fueling growth and innovation.
As Philippine BPO companies look to the future, they are expanding their horizons and pushing the boundaries of traditional CX. They are delving into analytics, exploring the potential of virtual and augmented reality, and developing next-generation communication tools. These innovations are not just about keeping pace with global trends; they are about leading the charge in redefining CX for a future where exceptional service is the norm.
BPO companies in the Philippines are not just participants in the global CX narrative; they are key authors, writing the future of customer service with every interaction. Through a strategic amalgamation of technology, human talent, and an unwavering commitment to excellence, these companies are demonstrating to the world that the Philippines is a powerhouse of CX innovation and expertise.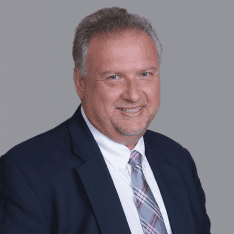 Co-CEO & CCO
US: 866-201-3370
AU: 1800-370-551
UK: 808-178-0977
j.maczynski@piton-global.com
Are you looking for an onshore, nearhsore, or offshore outsourcing solution? Don't know where to start? I am always happy to help.
Let's chat!
Best Regards,
John
Success in outsourcing isn't a matter of chance, but rather the result of a meticulously defined process, a formula that Fortune 500 companies have diligently honed over time. This rigor is a significant factor in the rarity of failures within these industry titans' outsourced programs.
Having spent over two decades partnering with and delivering Business Process Outsourcing (BPO) solutions to Fortune 500 clients, John possesses an in-depth understanding of this intricate process. His comprehensive approach incorporates an exhaustive assessment of outsourcing requirements, precise vendor sourcing, and a robust program management strategy.