The Philippines has steadily ascended to become a global hub for Business Process Outsourcing (BPO), with companies within the archipelago offering an expansive range of services to international clients. The BPO sector in the Philippines is a vibrant and integral part of the country's economy, known for its robust infrastructure, a workforce renowned for its customer service orientation, and a strategic alignment with global business standards. These companies are not just outsourcing facilities; they are centers of excellence that drive innovation and deliver value across various industries.
At the heart of the outsourcing industry in the Southeast Asian country is a deep-seated culture of hospitality and a strong command of the English language. Filipino BPO workers are not only fluent English speakers but also possess a cultural affinity with Western countries, making them highly effective in customer-facing roles. Their inherent warmth and empathetic communication style resonate well with customers from all over the world, resulting in high levels of customer satisfaction.
The range of services offered by BPO providers is extensive and spans across various functions such as customer service, technical support, sales, finance and accounting, human resources, and IT services. These services are underpinned by a commitment to quality and efficiency, with many outsourcing firms in the country achieving international certifications for quality management and information security.
Cost efficiency remains one of the most compelling value propositions of BPOs. The cost of doing business in the country is competitive, allowing international clients to benefit from significant cost reductions while obtaining services that meet or exceed global standards. This economic advantage, coupled with high service quality, makes the Philippines an attractive destination for companies looking to outsource their operations.
Technological adoption is another pillar of the BPO industry's success. Companies in the country have embraced digital transformation, utilizing cloud computing, artificial intelligence, and automation to enhance their service offerings. This technological edge allows them to handle complex processes and large volumes of transactions with greater accuracy and speed.
The Philippine government has been instrumental in fostering the growth of the BPO sector. Through the creation of economic zones, provision of tax incentives, and development of IT infrastructure, the government has laid a foundation conducive to the expansion of BPO operations. Additionally, educational programs and partnerships have been established to ensure a continuous supply of skilled talent ready to meet the evolving demands of the outsourcing industry.
Resilience and flexibility are characteristics that BPO companies in the Philippines have had to embody, especially in the face of challenges such as the COVID-19 pandemic. The industry's quick response to adopt remote working models and ensure business continuity has proven its capability to adapt to unprecedented situations, further solidifying client trust.
Looking ahead, the BPO sector is poised for sustained growth, driven by a young, tech-savvy population, and an ever-improving business climate. As companies worldwide continue to seek strategic partners for their outsourcing needs, the Philippines stands out with its harmonious blend of skilled human resources, cost competitiveness, and technological prowess.
BPO companies in the Philippines are more than just outsourcing options; they are strategic partners contributing to the global success of their clients. By continuously enhancing their offerings and adapting to global business trends, these companies are set to maintain the nation's position as a leading BPO destination, nurturing the growth of a globally connected, efficient, and service-oriented outsourcing hub.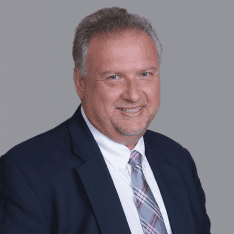 Co-CEO & CCO
US: 866-201-3370
AU: 1800-370-551
UK: 808-178-0977
j.maczynski@piton-global.com
Are you looking for an onshore, nearhsore, or offshore outsourcing solution? Don't know where to start? I am always happy to help.
Let's chat!
Best Regards,
John
Success in outsourcing isn't a matter of chance, but rather the result of a meticulously defined process, a formula that Fortune 500 companies have diligently honed over time. This rigor is a significant factor in the rarity of failures within these industry titans' outsourced programs.
Having spent over two decades partnering with and delivering Business Process Outsourcing (BPO) solutions to Fortune 500 clients, John possesses an in-depth understanding of this intricate process. His comprehensive approach incorporates an exhaustive assessment of outsourcing requirements, precise vendor sourcing, and a robust program management strategy.