What are some ways to boost call center efficiency?
Continuous improvement training

Adaptive to technology

Reduce turnover

Inter-agent chat

Measure and monitor

Live call coaching

Getting feedback
It is important for many call center services in the Philippines to increase the efficiency and effectiveness of their agents to help improve the results of their endeavors. When there's an improvement gain, it brings them a step closer to reaching their goals and even surpassing them. These important factors play an important role in maximizing efficiency no matter what your industry is. Let's discuss some of them below:
Continuous Improvement Training
By establishing a continuous training regimen, each agent will receive the appropriate training at opportune times. Never limit training sessions to just once or twice a year. It's only natural that people tend to forget some of the things they learned in training, particularly when the lesson covers multiple topics. When each session is focused on new customer skills, the best procedure practices, or specific problems usually encountered in a call center, the entire operation will become even more competent and knowledgeable.
By supplying your agents with an arsenal of the best practices processes, one is able to eliminate any errors that get in the way from the support process. It allows each agent to become an expert on the subject matter when handling a customers issue. Educate agents on the big picture, tell them how they can boost the company's brand image and monitor calls in real-time.
Adaptive to Technology
For call centers to become more efficient, they must become more adaptive to technology. Most systems require the use of both new hardware and software when you need to physically upscale the business. Therefore, heavily relying on a single type of solution is ineffective. Technology nowadays can help boost a call center in a more efficient way by communicating with people regarding their services. Having finicky technology makes day-to-day functions more frustrating and takes up far more time and manpower to troubleshoot than most realize.
Having a good customer relationship management or CRM system that best suits their needs makes everything easier. It can lengthen support calls while waiting for information to load or having a support agent find information while the customer is on hold.
Reduce Turnover
Keeping a stable team will help you reduce training costs and time. It will also help you monitor one's productivity on a more long-term scale. By doing one's best to monitor and generate engagement, you can check in as often as you want. Set quarterly goals outside of day to day responsibilities to discover their purpose in their job. Ensure that there is enough "refresh time" to have people doing their best while they're on cue.
Inter-agent Chat
With inter-agent chat, they're able to utilize the expertise and experience of more senior agents and supervisors while supporting customers. It can be accomplished in different ways whether through one-on-one basis or one-to-many aspect that is similar to a chat room. It can increase their effectiveness by asking real-time questions to the rest of the organization without the customer realizing.
Measure and Monitor
While aligning effectiveness and efficiency, make sure that it's metrics and associated goals are clear and concise. Make each metric public and ensure everyone knows why that metric is measured. By monitoring each metric and make performance accessible to all so the goals are transparent and everyone can contribute to reaching the call center's milestones.
Skill-Based Routing
The use of skills-based routing technology can help reduce call transfers and increase FCR or First Call Resolution. Skills-based routing can make a significant difference in a shared agent environment, meaning the calls have an opportunity to route your entire agent population. By knowing how to categorize the problem, it can help your agents explain solutions more clearly. It can also help skill-based routing issues to help in contributing to increasing overall call center efficiency.
Live Call Coaching
Call centers can take advantage of live call monitoring and coaching. It is especially useful for new and inexperienced agents. By having a supervisor or higher level agent listen to live in calls gives the rest of the agents the sense of a safety net. If the agent needs help, the supervisor can simply speak a few words of guidance to the agent.
Getting Feedback
Call center agents are the frontlines of the company. Therefore, it is important to take time to collect inputs from your customer service representatives. They might have valuable comments and suggestions regarding some of the procedures you used all the time. Never neglect this time because it will turn to a complaint session if you don't stay on top of things. Acknowledge every complaint you hear. The focus of having this session is to hear solutions that will help the agents do their job better.
Key Takeaway
It is important for agents in call center services in the Philippines to become more effective and efficient in their work. This can be achieved through getting feedback from fellow agents, seeking help from senior agents through live call coaching, measuring and monitoring each metric to meet the business goals, and having continuous training in order to reduce turnover and keep employees motivated. These factors can help dramatically improve the results of your call center. They play a very important role in maximizing efficiency no matter what business or industry you're working for.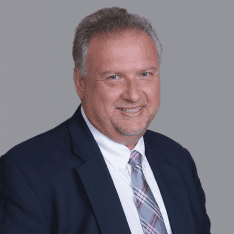 Co-CEO & CCO
US: 866-201-3370
AU: 1800-370-551
UK: 808-178-0977
j.maczynski@piton-global.com
Are you looking for an onshore, nearhsore, or offshore outsourcing solution? Don't know where to start? I am always happy to help.
Let's chat!
Best,
John.
Success in outsourcing isn't a matter of chance, but rather the result of a meticulously defined process, a formula that Fortune 500 companies have diligently honed over time. This rigor is a significant factor in the rarity of failures within these industry titans' outsourced programs.
Having spent over two decades partnering with and delivering Business Process Outsourcing (BPO) solutions to Fortune 500 clients, John possesses an in-depth understanding of this intricate process. His comprehensive approach incorporates an exhaustive assessment of outsourcing requirements, precise vendor sourcing, and a robust program management strategy.