Biotech BPO Philippines: Bridging the Innovation Gap Through Expert Outsourcing
The Philippines, with its rich history in the business process outsourcing (BPO) sector, has steadily risen as a prominent player in specialized domains, and biotech is no exception. The synergy between biotechnology and BPO emerges as a strategic collaboration, driving innovation, cost efficiency, and expediting research processes for many global entities.
Biotechnology, by its nature, is a knowledge-intensive sector. It thrives on research, precision, innovation, and constant discovery. However, these processes are often lengthy, resource-intensive, and require meticulous attention to detail. This is where the country's BPO expertise comes into play.
Having established itself as a global hub for customer service, IT support, and back-office tasks, the Southeast Asian country has capitalized on its vast talent pool, advanced infrastructure, and favorable business environment to offer specialized services to the biotech industry. From data management, clinical trials support, research documentation, patent searches, to regulatory compliance, the biotech BPO sector covers a vast spectrum of services.
Given the intricacies involved in biotech processes, the emphasis on training is paramount. The nation, with its robust educational system and emphasis on science and technology courses, produces a steady stream of qualified graduates equipped to meet the demands of the biotech BPO industry. Moreover, continuous training ensures that they stay updated with the latest advancements in the field.
Another advantage lies in the cost savings. Research and development activities can be financially draining for biotech companies, especially startups. Outsourcing specific tasks to the BPO powerhouse nation allows these entities to achieve operational efficiencies without compromising on quality. By leveraging the cost arbitrage, companies can reinvest their savings into core research and development activities, driving further innovation.
But beyond cost and expertise, the Philippines offers another vital ingredient for success in biotech: adaptability. As biotechnology is an ever-evolving field, flexibility is crucial. The BPO sector has proven its ability to adapt rapidly to changing client needs, technological advancements, and industry shifts. This agility ensures that services provided remain relevant, timely, and of the highest standards.
As data security becomes more critical, especially with sensitive research information, the country's BPO industry has taken stringent measures. Advanced data encryption, secure data centers, regular audits, and adherence to international compliance standards ensure that clients' intellectual property and research data remain protected at all times.
The confluence of biotechnology and BPOis more than just a business transaction. It's a partnership that propels innovation, facilitates discoveries, and accelerates the journey from research to market-ready solutions. As the biotech landscape continues to expand and explore new frontiers, the role of specialized BPO services in the Philippines becomes even more critical. For global biotech enterprises, from nascent startups to established giants, the Asian country emerges not just as an outsourcing destination but as a collaborative partner in their quest for innovation and excellence.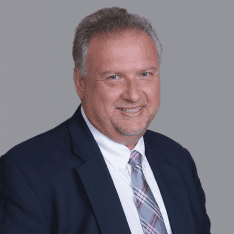 Co-CEO & CCO
US: 866-201-3370
AU: 1800-370-551
UK: 808-178-0977
j.maczynski@piton-global.com
Are you looking for an onshore, nearhsore, or offshore outsourcing solution? Don't know where to start? I am always happy to help.
Let's chat!
Best Regards,
John
Success in outsourcing isn't a matter of chance, but rather the result of a meticulously defined process, a formula that Fortune 500 companies have diligently honed over time. This rigor is a significant factor in the rarity of failures within these industry titans' outsourced programs.
Having spent over two decades partnering with and delivering Business Process Outsourcing (BPO) solutions to Fortune 500 clients, John possesses an in-depth understanding of this intricate process. His comprehensive approach incorporates an exhaustive assessment of outsourcing requirements, precise vendor sourcing, and a robust program management strategy.