In the intricate labyrinth of biotechnology, every discovery, every innovation holds the potential to revolutionize our world. As the biotech industry propels forward, the colossal data and intricate processes require a robust support system, and that's where Business Process Outsourcing (BPO) steps in. India, with its impressive IT infrastructure and a talented pool of professionals, has emerged as a global hub for biotech BPO, heralding a new era of collaboration, innovation, and progress.
The biotech industry is inherently complex, characterized by vast amounts of research data, intricate laboratory processes, stringent regulatory requirements, and the perpetual quest for groundbreaking discoveries. Managing these aspects efficiently is paramount, and that's where India's BPO sector offers a lifeline.
The driving force behind the nation's rise in the biotech BPO sector is undoubtedly its vast reservoir of talent. The country's renowned educational institutions and research centers churn out professionals adept in biotechnology, bioinformatics, and related disciplines. This highly skilled workforce can comprehend the nuances of the biotech industry, ensuring that outsourced processes are executed with precision and expertise.
Beyond the talent pool, it's the nation's technological infrastructure that amplifies its position in the biotech BPO landscape. The country's rapid digitization and advancement in bioinformatics tools facilitate the seamless management of vast genomic data sets, clinical trial data, and other intricate biotech processes. India's IT firms have also developed tailored software solutions for biotech research and development, expediting the discovery process.
Cost-effectiveness is another compelling dimension of the global BPO powerhouse's appeal in this domain. The cost of operations in India, even with its high-quality output, is considerably lower than in many Western countries. This affordability, combined with the country's expertise, makes it an attractive destination for biotech firms seeking to outsource non-core yet essential processes.
India's regulatory environment, which has evolved to be more transparent and supportive, encourages the growth of outsourcing in the biotech sector. The government's initiatives, such as the Biotechnology Industry Research Assistance Council (BIRAC), bolster the collaboration between research institutions and the industry, facilitating the smooth transition of processes to BPO entities.
But the crux of the relationship between the biotech industry and BPO in India lies in the synergy they create. Outsourcing providers in the country do not merely offer services; they act as partners, understanding the objectives of the biotech firms, and aligning their services to match these goals. This collaborative approach accelerates research and development, reduces time-to-market, and ensures that innovations reach the masses swiftly.
In the ever-evolving world of biotechnology, the need for efficient management of processes, data, and research is paramount. Outsourcing, particularly to a country equipped with the right skills, technology, and mindset, offers an effective solution. India, with its confluence of talent, technology, and cost-efficiency, stands tall in the biotech BPO domain, ensuring that the wheels of innovation never stop turning.
Biotechnology continues its relentless march forward, reshaping our world in unimaginable ways, India's BPO sector offers the much-needed support, ensuring that every discovery, every innovation, is nurtured, managed, and brought to fruition. The synergy between biotech and BPO in India is not just about business; it's about pioneering a better future.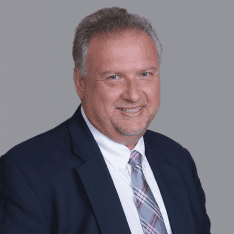 Co-CEO & CCO
US: 866-201-3370
AU: 1800-370-551
UK: 808-178-0977
j.maczynski@piton-global.com
Are you looking for an onshore, nearhsore, or offshore outsourcing solution? Don't know where to start? I am always happy to help.
Let's chat!
Best Regards,
John
Success in outsourcing isn't a matter of chance, but rather the result of a meticulously defined process, a formula that Fortune 500 companies have diligently honed over time. This rigor is a significant factor in the rarity of failures within these industry titans' outsourced programs.
Having spent over two decades partnering with and delivering Business Process Outsourcing (BPO) solutions to Fortune 500 clients, John possesses an in-depth understanding of this intricate process. His comprehensive approach incorporates an exhaustive assessment of outsourcing requirements, precise vendor sourcing, and a robust program management strategy.