Being a marketer isn't a walk in the park. Whether it's online or offline, marketing requires massive skills, and each project will always provide a greater challenge as to how you can stretch your limits.
I am nowhere near being "advanced" in the marketing field. I just started some years back, and am just relying on a couple of basic elements that lead me to love being a marketer. Back then, I was just trading and selling online game stuff to some people. I did not know I was doing actual marketing: from how I interact with people to get interested in my items, to actual haggling, and that eventual sale.
 It's a dog eat dog world out there
I love how my "customers" are benefitting from items I sell, and that they still remember me, and sometimes refer me to other people. It's so fun, I developed that "what if I do this in real life" feeling. And so from there, Marketer John came into life.
No, I won't tell my ups and downs when I entered the business industry since that would be an e-book long full of shit you probably won't have time to read today. I will be glad to share, though, my beliefs in becoming "advanced".
(Note that these are the elements I believe that every marketer should master. If you want to share other more, write it below on the comments section later, after you read this awesome stuff I've prepared for you today.)
People Skills
This is the first and foremost skill you need to learn as a marketer. You need to know how to handle people. Not just those old granny types where you can easily sweet-talk into buying your product; no, I meant even handling those normal people with attention spans smaller that a goldfish.
Credits to CartoonStock for this portrayal of a normal guy
You need two points to improve if you truly want to dive into being a figure in your industry:
Communication Skills
Know how to communicate with your market. You can't just go "Hey dude; you seem wealthy, buy my shit!" or something. No.  Just think: how would two people talk about their interests? Do they talk like old men wanting to go fishing after a tiring week? Do they sound like nerds trying out that new video game, even taking time to distinguish how the art looks so sweet and how the new gun looks something from Star Wars? Do they bark?
Know how your customers communicate so you could emulate it. Chances are you won't be able to sell something if you can't even talk to your audience in their language.
Intra-personal skills
After you learn how to talk the talk, you gotta learn how to walk the walk. I mean seriously, if you want your people skills to get better, you have to know how your audience thinks, how they act, and how they would feel when seeing your product/service for the first time.
Go into communities and establish a name for your brand. You will be amazed at what you can accomplish in doing this, especially if you want to know how your audience interacts with your industry. Going to meet-ups and conventions or setting up a meeting with some authorities in your industry will work wonders for you and your business.
Product Know-how
As a marketer, it is imperative that you know what you are selling. "Is it a common product?" "Is it something creative and unique?" "Is it a service that no person can go on living without?" are just some questions you must ask yourself. That's right; you have to ask yourself questions about your product before you can market them. Why do you ask? Because you can't sell anything, you don't know of. You can't explain to your market what features your Pro Suck 6000 does if you don't even know how to operate a vacuum.
"Yes sir, I think it comes with a quacking function for a realistic feel."
Of course, in the long run, knowing your product by heart comes with other responsibilities.
Product development skills
Contribute to your product's future.  When you are already selling tons of them, and you feel that your marketing tactics for this product are near its limits, try tweaking the product itself. Check for points of improvement, some bugs that needs fixing, or whatever that needs changing for the product to grow better. A lot of marketers these days help the product development team find out what exactly the customers are looking for so they can improve the capabilities of the product to their maximum potential.
Warranties, etc.
Never underestimate the power of a product's warranty. Knowing your product or service's warranty pack will help you a lot since you will need to show the warranty to your market several times. The words "This product has a 90-day warranty" work wonders to the human psyche, so take advantage of knowing how to market your product/service warranty beforehand.
Have Lead Generation Tactics
When you are quite familiar and are doing the things above right, your next step as a marketer is to generate leads to your service or product. Just to refresh your memory, lead generation is the acquisition of sales leads, which are inquiries or interests from your market on the product or service you are trying to sell. There are many ways to generate leads, but what you are aiming for are "quality leads", which are determined by the number of people who have the actual intention of buying or availing what you are selling.
Lead generation tactics come in many forms. The most popular on websites today is getting people to sign up or subscribe to their newsletters in exchange for quality content. A good offline lead generation tactic is by using telemarketers to generate leads. I believe Piton-Global has an excellent lead generation service that you should check out, for information on this.
Customer Support
Here's what a lot of companies suck at. Some companies have customer support representatives that do not provide value to their customers, eventually losing a possible sale and relationship. More than anything, getting your customer happy by answering their queries (no matter how dumb it is) is a major plus factor.
Customer care services  are often outsourced to call centers in different parts of the globe. Whether it's a local or international call center, if you are a marketer, make sure you are always in contact with your customer support department. Remember product development above? Yes, you get to know what needs to be improved by actually getting feedback from your customers, that's why this is always a vital part of every company.
I am prepared to share more stuff next time for you guys. Hope the article helps in your step in being advanced. I think I'll be posting here again about some advanced online marketing strategies next time, so always check out Piton Global's blog regularly.
This is a guest post by John Abrena, an online marketing savant. He has worked with many websites over the past years. He has been known to contribute to many known sites such as ProBlogger about the wonderful joys of marketing. Catch him on Twitter, @johnabrena.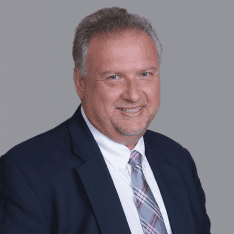 Co-CEO & CCO
US: 866-201-3370
AU: 1800-370-551
UK: 808-178-0977
j.maczynski@piton-global.com
Are you looking for an onshore, nearhsore, or offshore outsourcing solution? Don't know where to start? I am always happy to help.
Let's chat!
Best Regards,
John
Success in outsourcing isn't a matter of chance, but rather the result of a meticulously defined process, a formula that Fortune 500 companies have diligently honed over time. This rigor is a significant factor in the rarity of failures within these industry titans' outsourced programs.
Having spent over two decades partnering with and delivering Business Process Outsourcing (BPO) solutions to Fortune 500 clients, John possesses an in-depth understanding of this intricate process. His comprehensive approach incorporates an exhaustive assessment of outsourcing requirements, precise vendor sourcing, and a robust program management strategy.