Back-Office Services Philippines: Driving Business Excellence Beyond Borders 
In today's hyper-competitive global marketplace, efficiency and specialization are more than just buzzwords; they're the cornerstones of thriving businesses. Companies, irrespective of their scale, are consistently seeking ways to streamline operations, reduce costs, and optimize resources. This quest has inevitably led many to explore the abundant opportunities presented by outsourcing, particularly in the realm of back-office functions. And when discussing outsourcing powerhouses, the Philippines, with its remarkable back-office service offerings, invariably emerges at the forefront.
The Philippines has cultivated an enviable reputation in the global outsourcing landscape, and it's not solely due to its proficiency in customer service and call centers. The country's back-office services, ranging from data entry and processing to finance and HR, have become an integral part of its burgeoning BPO (Business Process Outsourcing) industry. This shift towards back-office functions is fueled by several distinct advantages the Philippines offers.
To begin with, the Filipino workforce is a blend of youth, dynamism, and skill. The country has a robust educational system with a strong emphasis on commerce and business administration, churning out graduates equipped with both theoretical knowledge and practical acumen. This rich talent pool ensures that tasks, even those demanding meticulous attention to detail, are handled with precision and care.
Another compelling attribute is the cost advantage. Outsourcing back-office operations to the Philippines allows companies to achieve significant savings without compromising on the quality of work. The relatively lower cost of living and favorable exchange rates play a pivotal role in this regard.
Cultural affinity is yet another ace in the Philippines' deck. The Filipino populace, with its history of Western influence, displays a unique cultural compatibility with Western businesses. This ensures smoother interactions, better understanding of work ethos, and minimal cultural barriers.
Then there's the English language proficiency. The Philippines is one of the largest English-speaking nations in Asia, with English being one of its official languages. This linguistic advantage ensures that documentation, communication, and collaboration are seamless and efficient.
The country's robust IT infrastructure also deserves mention. Over the years, the Philippines has invested in ensuring its technological backbone is sturdy, reliable, and on par with global standards. This guarantees that outsourced tasks are executed seamlessly, with minimal disruptions.
However, the true essence of the Philippines' success in back-office services lies in its innate sense of hospitality and commitment. Filipinos are known for their warm and accommodating nature, a trait that transcends into their professional lives. Clients outsourcing to the Philippines often laud the dedication, commitment, and proactive approach of their Filipino teams.
While the merits are numerous, it's crucial for businesses to approach outsourcing with clarity. Understanding one's requirements, vetting service providers meticulously, and establishing clear communication channels are vital.
The Philippines, with its potent mix of talent, cost-effectiveness, and infrastructural prowess, is redefining the contours of back-office outsourcing. As businesses around the world strive for excellence, the Philippines stands ready, offering back-office solutions that are not just about cutting costs but about adding tangible value.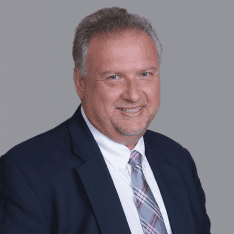 Co-CEO & CCO
US: 866-201-3370
AU: 1800-370-551
UK: 808-178-0977
j.maczynski@piton-global.com
Are you looking for an onshore, nearhsore, or offshore outsourcing solution? Don't know where to start? I am always happy to help.
Let's chat!
Best Regards,
John
Success in outsourcing isn't a matter of chance, but rather the result of a meticulously defined process, a formula that Fortune 500 companies have diligently honed over time. This rigor is a significant factor in the rarity of failures within these industry titans' outsourced programs.
Having spent over two decades partnering with and delivering Business Process Outsourcing (BPO) solutions to Fortune 500 clients, John possesses an in-depth understanding of this intricate process. His comprehensive approach incorporates an exhaustive assessment of outsourcing requirements, precise vendor sourcing, and a robust program management strategy.