Back-office Outsourcing Philippines: Unearthing the Backbone of Global Business Operations
In the shadows of front-facing customer interactions and high-profile sales campaigns lies the less glamorous, yet utterly crucial realm of back-office operations. These are the silent engines powering global businesses, and their seamless functioning is non-negotiable. Enter the Philippines: a nation that has transformed itself into the nerve center for back-office outsourcing, supporting some of the world's most prestigious brands and dynamic startups.
The allure of the Philippines as the back-office hub is multifaceted. A primary attraction is its talent pool, characterized by proficiency in the English language, a deep-rooted work ethic, and an educational system that churns out graduates primed for the rigors of tasks ranging from data entry and processing, accounting, human resources management, to IT support and beyond.
Complementing this workforce advantage is the Philippines' relentless pursuit of technological advancement. With investments pouring into IT infrastructure, training, and cybersecurity, the country ensures that its back-office services are not just efficient but also protected against the myriad of threats that modern digital landscapes present. This commitment to tech-infused excellence assures global businesses of the Philippines' capability to handle voluminous data and intricate processes.
Cost-effectiveness, while an inherent advantage, is augmented by the value proposition the Philippines brings to the table. Rather than just being a destination for cost-saving, it stands as a hub where quality and affordability coalesce. This synergy allows global companies to achieve operational excellence without exorbitant expenditures, redirecting saved resources toward innovation, market expansion, and other growth-centric endeavors.
Yet, beyond the tangible benefits lies an intangible allure that truly sets the country apart: its cultural dedication to commitment and excellence. The Filipino ethos, grounded in values of integrity, respect, and 'bayanihan' (community spirit), infuses an additional layer of trustworthiness and reliability into the back-office processes. Businesses don't just get tasks done; they get them done right, with a diligence and dedication that's emblematic of Filipino professionalism.
Back-office outsourcing to the Philippines isn't just about delegation; it's about partnership. As the global business environment grows more intricate and demanding, companies need more than just vendors. They need allies who can shoulder responsibilities, anticipate challenges, and drive consistent efficiency. The Philippines, with its potent blend of talent, technology, affordability, and cultural dedication, stands ready to be that steadfast ally, bolstering the backbone of businesses around the globe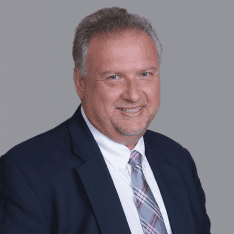 Co-CEO & CCO
US: 866-201-3370
AU: 1800-370-551
UK: 808-178-0977
j.maczynski@piton-global.com
Are you looking for an onshore, nearhsore, or offshore outsourcing solution? Don't know where to start? I am always happy to help.
Let's chat!
Best Regards,
John
Success in outsourcing isn't a matter of chance, but rather the result of a meticulously defined process, a formula that Fortune 500 companies have diligently honed over time. This rigor is a significant factor in the rarity of failures within these industry titans' outsourced programs.
Having spent over two decades partnering with and delivering Business Process Outsourcing (BPO) solutions to Fortune 500 clients, John possesses an in-depth understanding of this intricate process. His comprehensive approach incorporates an exhaustive assessment of outsourcing requirements, precise vendor sourcing, and a robust program management strategy.