Back-Office Outsourcing Philippines: The Strategic Partner for Global Business Efficiency  
The Philippines has carved out a significant role in the global outsourcing industry, becoming a strategic partner for businesses seeking to enhance efficiency through back-office outsourcing. The country's blend of a highly skilled workforce, state-of-the-art technology, and a favorable economic climate makes it an ideal choice for companies looking to streamline their operations.
At the core of the country's outsourcing success story is a comprehensive suite of back-office services tailored to meet the diverse needs of businesses across various sectors. The services range from routine data management and transaction processing to complex financial analysis and HR administration. This wide array of offerings ensures that businesses can find all the support they need within the outsourcing ecosystem.
The nation's workforce is a critical component of the outsourcing industry's appeal. Known for their strong command of English and exceptional customer service skills, Filipino professionals bring efficiency, precision, and a proactive approach to back-office tasks. Their expertise in various business functions is complemented by a cultural affinity for adaptability and a strong work ethic, aligning with the global business culture.
Local firms leverage cutting-edge technology to deliver their services. Automation tools and AI are widely used to streamline processes, reduce human error, and increase overall productivity. Cloud-based platforms enable real-time collaboration and data access, which is crucial for businesses operating in a fast-paced, data-driven environment.
Cost efficiency is among the top advantages of back-office outsourcing to the Philippines. The economic benefits are clear, with significant savings on labor and operational costs compared to in-house operations in Western countries. These savings allow businesses to reinvest in core activities such as research and development, sales, and customer-facing initiatives, driving growth and competitive advantage.
The 24/7 operations of BPO companies are perfectly in sync with the demands of the global market. Companies can enjoy uninterrupted back-office support, ensuring that their operations are always running smoothly, and customer inquiries or transactions are handled without delay, irrespective of international time differences.
The breadth of services provided by firms is expansive. They manage a full spectrum of back-office functions, including but not limited to accounting and finance, HR and payroll services, supply chain management, and IT support. This comprehensive approach helps businesses consolidate their non-core functions with a trusted outsourcing partner, leading to improved operational cohesion and efficiency.
Ongoing training and professional development are key priorities for BPO firms in the Philippines. They invest heavily in their human capital, ensuring that employees stay abreast of the latest industry trends, regulations, and technological advancements. This commitment to continuous learning ensures that the workforce is equipped to handle the evolving challenges of back-office management.
Security and compliance are paramount in the back-office domain, and local companies maintain rigorous standards to protect client data. Adhering to international regulations such as GDPR and implementing robust cybersecurity measures, they ensure that all operations are secure and compliant, maintaining client confidence and trust.
The government's proactive support of the BPO industry has been a significant factor in its rise. With policies that promote skill development, technological innovation, and economic incentives, the government has created a conducive environment for the outsourcing sector to thrive.
Back-office outsourcing to the Philippines offers global businesses a strategic avenue to optimize their operations. By partnering with BPO firms, companies can tap into a pool of expert resources, leverage advanced technologies, and achieve cost efficiencies, all while maintaining high standards of service delivery. As the outsourcing industry continues to evolve, the Southeast Asian nation stands ready to meet the changing needs of the global business community, solidifying its status as a leading destination for back-office services.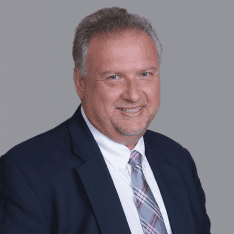 Co-CEO & CCO
US: 866-201-3370
AU: 1800-370-551
UK: 808-178-0977
j.maczynski@piton-global.com
Are you looking for an onshore, nearhsore, or offshore outsourcing solution? Don't know where to start? I am always happy to help.
Let's chat!
Best Regards,
John
Success in outsourcing isn't a matter of chance, but rather the result of a meticulously defined process, a formula that Fortune 500 companies have diligently honed over time. This rigor is a significant factor in the rarity of failures within these industry titans' outsourced programs.
Having spent over two decades partnering with and delivering Business Process Outsourcing (BPO) solutions to Fortune 500 clients, John possesses an in-depth understanding of this intricate process. His comprehensive approach incorporates an exhaustive assessment of outsourcing requirements, precise vendor sourcing, and a robust program management strategy.