Back-office Outsourcing India: Pioneering Innovation and Operational Excellence
India's impressive trajectory in the realm of back-office outsourcing is a story of strategic evolution, innovative solutions, and an unmatched commitment to quality. Over the years, the country has established itself as a colossal hub for a myriad of back-office operations, ranging from data management to finance and accounting, and from human resources to supply chain management.
This dominance can be traced back to the early 1990s when the nation first threw its doors open to liberalization and globalization. A blend of a large pool of highly educated professionals, coupled with cost-effective operational structures, made the country an irresistible destination for global corporations looking to optimize their non-core functions.
One of India's standout features in back-office operations is its expertise in Information Technology. The nation's IT prowess is globally renowned, and it intertwines seamlessly with back-office tasks. Be it maintaining massive databases, managing enterprise resource planning (ERP) systems, or deploying advanced analytics to derive actionable business insights, the nation's BPOs have set global benchmarks.
Another realm where it stands unparalleled is finance and accounting outsourcing. The intricate tasks of payroll processing, accounts payable and receivable, financial analysis, and reporting are handled with utmost precision. The presence of a large number of finance professionals, accountants, and MBAs ensures that businesses receive top-notch services that comply with global standards.
Human resource management is yet another segment where India's back-office outsourcing shines. From recruitment process outsourcing (RPO) to employee data management, performance appraisals, and benefits administration, companies around the globe entrust the country's BPOs for efficient and effective HR solutions.
While the quality of service is indisputable, what truly sets the nation apart is its commitment to constant innovation. In a rapidly evolving business landscape, staying stagnant is not an option. Recognizing this, back-office service providers invest heavily in research and development. They harness the power of emerging technologies like Artificial Intelligence, Machine Learning, and Robotic Process Automation to bring about process efficiencies, reduce turnaround times, and elevate the overall quality of service.
Data security, given the sensitive nature of back-office tasks, is of paramount importance. Here too, the country takes the lead. Adherence to international data protection standards, regular audits, stringent data access protocols, and continuous employee training are some of the measures adopted to ensure data remains uncompromised.
One can't overlook the cultural adaptability of the country's workforce. Dealing with businesses from diverse cultural backgrounds requires an understanding beyond just language. The innate ability of professionals to comprehend and cater to various cultural nuances has greatly contributed to its back-office success.
India's journey in back-office outsourcing is a testament to its capabilities, dedication, and vision to be the best. Businesses, irrespective of their size or domain, continue to leverage back-office services, not just for cost savings, but for the unparalleled value addition, strategic insights, and operational excellence they bring to the table.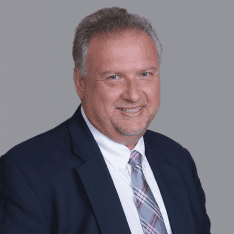 Co-CEO & CCO
US: 866-201-3370
AU: 1800-370-551
UK: 808-178-0977
j.maczynski@piton-global.com
Are you looking for an onshore, nearhsore, or offshore outsourcing solution? Don't know where to start? I am always happy to help.
Let's chat!
Best Regards,
John
Success in outsourcing isn't a matter of chance, but rather the result of a meticulously defined process, a formula that Fortune 500 companies have diligently honed over time. This rigor is a significant factor in the rarity of failures within these industry titans' outsourced programs.
Having spent over two decades partnering with and delivering Business Process Outsourcing (BPO) solutions to Fortune 500 clients, John possesses an in-depth understanding of this intricate process. His comprehensive approach incorporates an exhaustive assessment of outsourcing requirements, precise vendor sourcing, and a robust program management strategy.