Alleviating Business Pain Points: The Rise of Call Center Outsourcing in the Philippines
Today's business landscape is characterized by fierce competition, where excellent customer support often spells the difference between a thriving enterprise and a struggling one. As companies grapple with the intricacies of managing high-quality, cost-effective customer support, an increasing number are turning to contact center outsourcing, and the Philippines has emerged as a preferred destination.
Companies face numerous pain points driving the decision to outsource customer service and support. One of the major challenges is providing round-the-clock, omnichannel support. As businesses expand globally, the need to cater to customers across different time zones becomes imperative. Also, with the modern customer preferring to interact across multiple channels, companies struggle to maintain a consistent, seamless customer experience (CX) across all touchpoints.
Another critical issue is cost. Setting up and managing an in-house customer support operation involves substantial investment in infrastructure, recruitment, training, and retention, not to mention the ongoing operational costs. These financial burdens can be significantly mitigated through outsourcing to a country like the Philippines, which offers a cost-competitive business process outsourcing (BPO) landscape.
The Philippines' contact centers offer comprehensive services to their clients, from traditional voice support services like customer inquiries and technical support to non-voice services such as email and chat support, data processing, and social media management. This holistic service offering allows companies to concentrate on their core business, leaving the complexities of customer support management in the hands of seasoned professionals.
Call centers in the Philippines have also been successful in integrating advanced technologies into their operations. AI-driven platforms, such as chatbots and virtual assistants, are routinely used to handle simple queries, allowing customer service representatives to focus on complex issues. This results in a higher level of customer satisfaction and enhanced CX.
Moreover, cloud-based technologies are employed to improve efficiency and scalability. Cloud platforms allow for the smooth integration of multi-channel customer interactions, ensuring a consistent customer experience regardless of the communication channel. Also, with real-time analytics and performance tracking, these platforms offer a wealth of customer insights, leading to data-driven decision-making and continuous CX improvement.
Interactive Voice Response (IVR) systems have been instrumental in enhancing the customer's journey. By providing self-service options or directing calls to the most appropriate agent, IVR systems help in reducing call handling time and improve first-call resolution rates.
Furthermore, outsourcing to the Philippines alleviates another major concern for companies: data security. With stringent data protection laws and regulations in place, contact centers in the Philippines employ advanced security measures, such as data encryption and biometric authentication, to ensure customer information remains secure.
Outsourcing customer support to call centers in the Philippines offers a comprehensive solution to the numerous pain points companies face in managing their customer support operations. Through the combination of a highly skilled workforce, advanced technology, and a deep understanding of the global customer, the country provides an unrivaled environment for contact center outsourcing. As businesses increasingly embrace this model, contact centers continue to innovate, setting new standards for customer support excellence.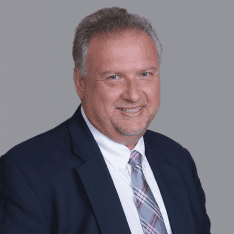 Co-CEO & CCO
US: 866-201-3370
AU: 1800-370-551
UK: 808-178-0977
j.maczynski@piton-global.com
Are you looking for an onshore, nearhsore, or offshore outsourcing solution? Don't know where to start? I am always happy to help.
Let's chat!
Best Regards,
John
Success in outsourcing isn't a matter of chance, but rather the result of a meticulously defined process, a formula that Fortune 500 companies have diligently honed over time. This rigor is a significant factor in the rarity of failures within these industry titans' outsourced programs.
Having spent over two decades partnering with and delivering Business Process Outsourcing (BPO) solutions to Fortune 500 clients, John possesses an in-depth understanding of this intricate process. His comprehensive approach incorporates an exhaustive assessment of outsourcing requirements, precise vendor sourcing, and a robust program management strategy.