There are factors that help explain how offshore BPO firms in the Philippines can catch up with global trends. So don't expect it to take us that long to catch up.
They say that in America, there's one overriding trend in business: everybody implements the same strategy and seems to do it at the same time. This culture of homogeneity applies to sensible practices that keep American industry on the leading edge of efficiency.
Now that lots of Americans are thinking about HR Business Process Outsourcing (BPO), offshore BPO firms in Philippine operations are also looking to do the same for the sake of competitiveness. What we can tell you is that offshore BPO firms in Asia are catching up with America. But the interesting question is "how"? The answer is what we are starting to call the Six C's of offshore BPO firms in the Philippines. Read on.
1) Complexity. Asia is not the same as United States of America. While 80 percent of Philippine business practices are standard across the board, it's the 20 percent that are different that causes the headaches. Distribution channels and social legislation, among others, are deeply diverse. However, offshore BPO firms in the Philippines are working to reduce the complexity, which means that outsourcing based around standardized processes and systems has a promising future here.
2) Culture. When you search or Google for the Philippines on the Internet, you will see that it is described as a melting pot of diverse culture. The Philippines' cultural diversity is nearly unfathomable for most. But we would like to establish early on that within the Philippine business community, most especially the offshore BPO firms, the English language is the medium used. It is taught in all school levels and widely used from corporate rooms to local governments and even in the streets. Western influence is quite evident, from the English language, to music, to fashion trends, and even the legislative system, which was patterned after the American constitution, the Philippines having been an American colony before.
The offshore BPO firms in the Philippines, whether buyer or provider, know how to respect cultural diversity while imposing standard practices required to make BPO deals successful.
3) Company Size. Offshore BPO firms Philippines are smaller than U.S. clients. But that does not impede quality service. In fact, this may at times help in making services more tailor-made for the client, at a lower cost, than what you can get from bigger companies.
4) Cost. A lot of businesses are now under huge pressure for cost cutting in back-office operations. Even the most strident opponents of outsourcing are becoming converts in order to streamline. German firms, historically the most heavily resistant to the outsourcing of administrative functions, are now looking at BPO applications seriously. As a result of most companies' relatively high back-office cost structures, most credible Philippine BPO service providers can offer clients 30 to 40 percent savings. Offshore BPO firms Philippines can offer companies savings of 60 to 70 percent.
5) Controls. The workplace regulation in the offshore BPO firms Philippines is sensitive to that of their clients. Flexibility is the key. For example, if the client is an American firm, there are workers in the talent pool of offshore BPO firms Philippines that have been trained to handle the preferences of the client, and they impart services with a sense of respect and sensitivity to the culture they cater to. In the Philippines, there is a 40-48 hour work week and most workers get four weeks' mandatory paid vacation, plus several paid holidays each year. However, offshore BPO firms Philippines usually follow the holidays of their clients' countries rather than Philippine holidays so that work output is maximized and the clients' time and money do not go to waste. Philippine regulators and lawmakers know that BPO can help keep the country's economy competitive. Slowly but surely, laws will evolve to support the BPO phenomenon.
6) Communication. English is the second major language spoken in the Philippines. Nearly 100 percent of employees in offshore BPO firms in the Philippines speak fluent English. PITON's workers' communication skills are constantly being monitored and improved, which includes comprehension skills and correct interpersonal communication with customers, which includes both written and verbal courtesy and demonstrating ample professionalism when performing duties. PITON is one of the top offshore BPO firms in the Philippines.
The Six C's are how offshore BPO firms in the Philippines will be catching up with global trends. But don't expect the offshore BPO firms Philippines to take too long to catch up. Given the pace of economic change here, it will take Asian countries less time to catch up than it did for America to take the lead. With or without power neckties, the next few years will be a time for constant growth and development.
To learn more about our industry-specific BPO capabilities please contact us by calling +1-310-844-7805 or by filling out our inquiry form. We look forward to hearing from you.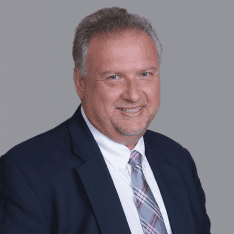 Co-CEO & CCO
US: 866-201-3370
AU: 1800-370-551
UK: 808-178-0977
j.maczynski@piton-global.com
Are you looking for an onshore, nearhsore, or offshore outsourcing solution? Don't know where to start? I am always happy to help.
Let's chat!
Best,
John.
Success in outsourcing isn't a matter of chance, but rather the result of a meticulously defined process, a formula that Fortune 500 companies have diligently honed over time. This rigor is a significant factor in the rarity of failures within these industry titans' outsourced programs.
Having spent over two decades partnering with and delivering Business Process Outsourcing (BPO) solutions to Fortune 500 clients, John possesses an in-depth understanding of this intricate process. His comprehensive approach incorporates an exhaustive assessment of outsourcing requirements, precise vendor sourcing, and a robust program management strategy.