In the tapestry of global business dynamics, outsourcing has long been a linchpin strategy for companies aiming to drive efficiency, reduce operational costs, and gain access to specialized talent. But as the contours of global commerce have evolved, so too have the tenets that define the outsourcing paradigm. The Philippines, a powerhouse in the outsourcing realm, stands as a testament to this evolution, offering a blend of value and expertise that goes far beyond the traditional outsourcing mold.
The Philippine outsourcing story is not just about cost savings, though that remains an attractive proposition. It's about a nation's innate ability to adapt, innovate, and elevate the standards of service delivery. The Filipino workforce, known for its fluency in English and a deep cultural resonance with Western values, brings to the table a unique blend of technical prowess and emotional intelligence. This is pivotal in an era where customer interactions have transcended beyond mere transactional exchanges to deeper, more meaningful engagements.
However, the essence of the nation's outsourcing allure isn't confined to the realm of customer service. The country has expanded its horizons, venturing into fields like IT services, financial processing, healthcare support, creative design, and more. Each sector benefits from a robust educational system that continually produces a pool of skilled graduates, coupled with targeted training programs tailored for the outsourcing industry.
The digital revolution has also left its indelible mark on the localoutsourcing sector. Leveraging cutting-edge technologies such as artificial intelligence, machine learning, and data analytics, service providers in the Philippines are now better equipped to offer solutions that are not only efficient but also predictive and personalized. The emphasis has shifted from merely addressing present needs to anticipating future challenges and preparing for them.
Infrastructure development, both in physical and digital realms, has further strengthened the country's position. The government, recognizing the vital contribution of the outsourcing industry to the economy, has championed initiatives to ensure stable internet connectivity, foster the establishment of technologically advanced workspaces, and facilitate seamless business processes. This symbiotic relationship between the state and the industry augments the Philippines' appeal as a preferred outsourcing destination.
For global enterprises, the advantages of partnering with Philippine service providers extend beyond operational facets. Outsourcing to the Philippines often translates into forging lasting relationships rooted in trust, mutual growth, and a shared vision for the future. This relational aspect, underpinned by the Filipinos' intrinsic values of respect, integrity, and hospitality, enriches the overall business collaboration.
The outsourcing landscape in the Philippines has matured into a vibrant ecosystem that offers more than just operational solutions. It promises innovation, expertise, and a dedication to excellence that aligns with the evolving needs of a dynamic global business environment. As companies seek strategic partners to navigate the intricacies of the modern marketplace, the country stands tall, ready to deliver and exceed expectations.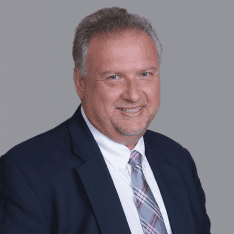 Co-CEO & CCO
US: 866-201-3370
AU: 1800-370-551
UK: 808-178-0977
j.maczynski@piton-global.com
Are you looking for an onshore, nearhsore, or offshore outsourcing solution? Don't know where to start? I am always happy to help.
Let's chat!
Best Regards,
John
Success in outsourcing isn't a matter of chance, but rather the result of a meticulously defined process, a formula that Fortune 500 companies have diligently honed over time. This rigor is a significant factor in the rarity of failures within these industry titans' outsourced programs.
Having spent over two decades partnering with and delivering Business Process Outsourcing (BPO) solutions to Fortune 500 clients, John possesses an in-depth understanding of this intricate process. His comprehensive approach incorporates an exhaustive assessment of outsourcing requirements, precise vendor sourcing, and a robust program management strategy.