India, known as the IT back-office of the world, has been steadily positioning itself as a significant player in the Healthtech Business Process Outsourcing (BPO) landscape. The intertwining of healthcare with technological advances has brought forth a new wave of opportunities, and the country is adeptly harnessing it with its robust IT infrastructure and skilled workforce.
The healthtech domain is vast, spanning from electronic health records (EHR) management, telemedicine services, and medical billing, to advanced areas like genomic data analysis. The nation's BPO industry, agile and adaptive, has been evolving to cater to these multifarious requirements.
A primary driver behind this synergy between healthtech and BPOs is the country's vast pool of IT professionals. Combined with a substantial number of graduates in the pharmaceutical, biotech, and medical fields, India offers the perfect fusion of technical and domain-specific expertise. This expertise ensures that healthtech solutions delivered are not just technologically sound but also clinically relevant.
One cannot discuss healthtech without mentioning telemedicine, especially in the post-pandemic world. As hospitals across the globe got overwhelmed, there was a pressing need to treat non-critical patients remotely. BPOs swiftly stepped in, offering telehealth solutions that provided seamless doctor-patient interactions, remote diagnostics, and even digital prescriptions.
Medical coding and billing, traditionally tedious and error-prone, have witnessed a transformative change, thanks to Indian BPOs. By developing AI-powered platforms, these processes are now more streamlined, efficient, and accurate, leading to reduced claim denials and improved revenue cycles for healthcare institutions.
Another breakthrough area is the realm of wearable tech and IoT in healthcare. With devices monitoring everything from blood sugar levels to cardiac rhythms, there's an avalanche of data generated daily. The nation's BPOs assist in the meticulous task of analyzing this data, drawing actionable insights, predicting trends, and ensuring that patients receive timely interventions.
Healthtech BPO isn't without challenges. Healthcare data is extremely sensitive, and data security becomes paramount. Recognizing this, BPOs have invested extensively in advanced cybersecurity measures, ensuring HIPAA compliance and other international data protection standards.
Furthermore, India's cost-effectiveness plays a pivotal role. Healthtech solutions, especially cutting-edge ones, can be exorbitantly priced. Outsourcing to the country ensures that healthcare institutions and tech firms can avail top-tier services without astronomical costs. This affordability accelerates the global adoption of healthtech solutions, making advanced healthcare accessible to a broader audience.
Collaborations and partnerships also shine a spotlight on healthtech BPO prowess. Global healthtech giants are routinely partnering with BPO firms, leveraging their technical acumen, domain knowledge, and the advantage of time zones to offer round-the-clock services.
As we look ahead, the trajectory for the country's Healthtech BPO sector is ascendant. With the world realizing the imperativeness of healthcare digitization, its role will only become more pronounced. The challenges of evolving patient needs, data security concerns, and technological advancements will persist, but given the past track record, India's BPO industry is poised to navigate these with agility and foresight.
Healthtech BPO in India is not just about outsourcing processes; it's about co-creating solutions that make healthcare more efficient, accessible, and patient-centric. As the pulse of healthcare innovation beats faster, the nation is set to remain at its heart, echoing its commitment to excellence and innovation.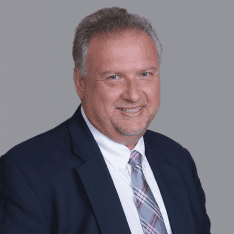 Co-CEO & CCO
US: 866-201-3370
AU: 1800-370-551
UK: 808-178-0977
j.maczynski@piton-global.com
Are you looking for an onshore, nearhsore, or offshore outsourcing solution? Don't know where to start? I am always happy to help.
Let's chat!
Best Regards,
John
Success in outsourcing isn't a matter of chance, but rather the result of a meticulously defined process, a formula that Fortune 500 companies have diligently honed over time. This rigor is a significant factor in the rarity of failures within these industry titans' outsourced programs.
Having spent over two decades partnering with and delivering Business Process Outsourcing (BPO) solutions to Fortune 500 clients, John possesses an in-depth understanding of this intricate process. His comprehensive approach incorporates an exhaustive assessment of outsourcing requirements, precise vendor sourcing, and a robust program management strategy.