Contact Centres Philippines: Leveraging Advanced Tech to Boost CX and Cost-Efficiency
The integration of advanced technology in contact centres in the Philippines is reshaping the landscape of customer experience (CX) for UK and Australian businesses. These outsourcing providers have embraced innovative solutions to deliver enhanced CX, all while ensuring cost-efficiency and operational excellence.
Innovative Technology Enhancing CX
Call centres in the Southeast Asian archipelago nation are at the forefront of adopting state-of-the-art technologies such as AI-powered chatbots, machine learning for customer interaction analytics, and cloud-based communication platforms. This technological prowess enables them to provide 24/7 customer support, predictive assistance based on customer data, and seamless omnichannel experiences that UK customers now expect.
Personalisation and Efficiency
The use of advanced analytics and AI enables contact centres to personalise interactions, offering a CX that feels tailored to individual customer needs. This personalisation is key to customer retention and satisfaction. Moreover, these technologies streamline operations and automate routine tasks, leading to increased efficiency and allowing human agents to focus on more complex customer concerns.
Cost-Efficiency without Compromise
One of the standout features of offshore call centres in the Philippines is their ability to offer cost-effective services without compromising on quality. The application of advanced tech has led to more efficient resource management, reducing costs which are passed on to UK-based businesses. This cost-efficiency is a major draw for UK and Australian companies seeking to maintain high standards of CX in a competitive marketplace.
Skilled Workforce and Technological Integration
The country boasts a skilled workforce adept at integrating new technologies into their daily operations. Continuous training ensures that the workforce stays ahead of the curve in tech adoption, making these contact centres an ideal partner for UK businesses that value innovation and agility.
Data Security and Compliance
In an era where data protection is crucial, local contact centres have invested heavily in secure infrastructure and compliance with international standards, including the GDPR. This dedication to data security builds trust with UK partners, who can be assured that customer data is handled with the utmost care.
Challenges and Adaptability
Adopting advanced technology is not without challenges, such as the need for ongoing training and the potential for tech-induced customer service impersonality. Contact centres in the Philippines counter these challenges with a balanced approach, combining tech solutions with the human touch of their well-trained customer service representatives.

Philippine BPOs are setting a benchmark for advanced technology applications in customer service, offering UK businesses a partnership that enhances CX and ensures cost-efficiency. The strategic adoption of innovative tech solutions by these centres is a game-changer, enabling UK companies to deliver superior customer experiences that drive loyalty and growth. As the demand for tech-savvy, customer-centric service continues to rise, contact centres in the Philippines are well-positioned to meet and exceed these expectations, solidifying their status as a top choice for global businesses.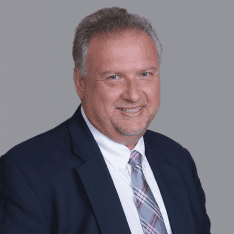 Co-CEO & CCO
US: 866-201-3370
AU: 1800-370-551
UK: 808-178-0977
j.maczynski@piton-global.com
Are you looking for an onshore, nearhsore, or offshore outsourcing solution? Don't know where to start? I am always happy to help.
Let's chat!
Best Regards,
John
Success in outsourcing isn't a matter of chance, but rather the result of a meticulously defined process, a formula that Fortune 500 companies have diligently honed over time. This rigor is a significant factor in the rarity of failures within these industry titans' outsourced programs.
Having spent over two decades partnering with and delivering Business Process Outsourcing (BPO) solutions to Fortune 500 clients, John possesses an in-depth understanding of this intricate process. His comprehensive approach incorporates an exhaustive assessment of outsourcing requirements, precise vendor sourcing, and a robust program management strategy.