Contact Center Services Philippines: Orchestrating Customer Engagement Excellence 
The Philippines has become synonymous with exceptional contact center services, playing a pivotal role in global customer engagement strategies. This sector within the country has grown exponentially, propelled by an amalgamation of cultural affinity, technological adeptness, and unparalleled service dedication. Filipino contact centers are not mere extensions of businesses; they are integral components that enhance brand reputation and customer loyalty through their diligent and personable approach to customer interactions.
A distinguishing feature of Philippine contact centers is the workforce's natural inclination toward hospitality and strong communication skills. The country's education system prioritizes English proficiency, which, when combined with the cultural nuances that align closely with Western practices, makes the Filipino workforce particularly adept at managing customer interactions with empathy and understanding. This linguistic and cultural resonance has made the Philippines a preferred choice for organizations looking to outsource their customer service operations.
The services provided by Philippine contact centers are comprehensive, covering a vast array of customer touchpoints. From traditional voice-based support to email, chat, and social media engagement, these centers manage a multichannel approach that ensures customers receive assistance whenever and however they prefer. With a focus on creating seamless customer journeys, contact centers in the Philippines have mastered the art of omnichannel communication, offering consistent and coherent support across all platforms.
In the arena of cost-efficiency, Philippine contact centers stand out. They deliver a competitive advantage to businesses by providing top-tier services at a fraction of the cost of domestic alternatives. This economic proposition does not come at the expense of quality; rather, it is complemented by a rigorous focus on service excellence. This balance between affordability and quality has been pivotal in the country's rise as a contact center powerhouse.
Technological innovation is at the core of Philippine contact centers' operations. These centers have integrated cutting-edge technologies like artificial intelligence, machine learning, and advanced analytics to streamline processes and personalize customer interactions. Automation tools and customer relationship management (CRM) systems are employed to enhance efficiency and provide agents with the information they need to deliver a more informed and effective service.
The government's role in the development of the contact center sector has been proactive and supportive. Through the establishment of IT parks, training initiatives, and fiscal incentives, the Philippine government has created an environment conducive to the growth and success of BPO companies. This support has also extended to policies that encourage the development of digital infrastructure and the adoption of global best practices in data security and privacy.
Philippine contact centers have also demonstrated remarkable resilience, particularly in the face of global challenges such as the COVID-19 pandemic. They have swiftly adapted to new working models, ensuring uninterrupted service and demonstrating a commitment to both their clients and employees. This agility has reinforced the confidence of international clients in the reliability and stability of outsourcing to the Philippines.
Looking to the future, contact center services in the Philippines are set to continue their upward trajectory. As customer experience becomes the ultimate differentiator in an increasingly competitive marketplace, the strategic importance of these centers grows. The Philippines, with its unique blend of skilled human resources, technological sophistication, and customer-centric ethos, is well-equipped to meet the evolving demands of global businesses.
Contact center services in the Philippines represent a strategic asset for companies looking to elevate their customer service. With an unwavering commitment to delivering excellence, the nation's contact centers are poised to remain at the forefront of the industry, orchestrating customer engagement that resonates with satisfaction and brand loyalty.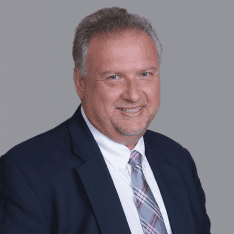 Co-CEO & CCO
US: 866-201-3370
AU: 1800-370-551
UK: 808-178-0977
j.maczynski@piton-global.com
Are you looking for an onshore, nearhsore, or offshore outsourcing solution? Don't know where to start? I am always happy to help.
Let's chat!
Best Regards,
John
Success in outsourcing isn't a matter of chance, but rather the result of a meticulously defined process, a formula that Fortune 500 companies have diligently honed over time. This rigor is a significant factor in the rarity of failures within these industry titans' outsourced programs.
Having spent over two decades partnering with and delivering Business Process Outsourcing (BPO) solutions to Fortune 500 clients, John possesses an in-depth understanding of this intricate process. His comprehensive approach incorporates an exhaustive assessment of outsourcing requirements, precise vendor sourcing, and a robust program management strategy.