Call Center Outsourcing Philippines: Navigating the Digital Age with a Human Touch 
Call center outsourcing in the Philippines has come a long way since its humble beginnings. Once perceived merely as a cost-saving measure, it has evolved into a strategic decision for businesses that desire superior customer service blended with the efficiency of modern technology. With an innate understanding of Western culture, exceptional English proficiency, and a warm, hospitable nature, Filipinos have positioned their country as a global leader in the call center industry.
As businesses compete in an increasingly digital marketplace, the demand for prompt, efficient, and personable customer interactions has skyrocketed. With its blend of technological infrastructure and a workforce renowned for its empathy and communication skills, the nation meets this demand head-on. More than just answering calls, call centers are about building connections and trust.
But what truly sets the Philippines apart in this sector? For one, its educational system emphasizes English, ensuring a steady stream of talent equipped to handle international clientele. The cultural affinity to the West, stemming from its historical ties, also means that Filipino agents can connect with customers from places like the US, Canada, or the UK on a more personal level, understanding nuances and subtleties that might be lost elsewhere.
The digital revolution has further elevated the call center experience. Cloud-based systems, AI-driven tools, chatbots, and other technological advancements have been seamlessly integrated into the operations. These tools aid in improving response times, efficiently managing high call volumes, and ensuring 24/7 availability. However, the nation recognizes that technology, in itself, isn't the solution. It's the harmonious blend of technology with the human touch that creates memorable customer experiences.
Outsourcing to the Philippines also offers scalability, a boon for businesses in fluctuating industries. The flexibility to scale operations up or down based on demand ensures efficiency without compromising service quality. This dynamic adaptability is essential in today's fast-paced business environment.
There's also a focus on continuous training and development. As industries evolve, so do the issues customers face. Filipino call centers invest significantly in keeping their employees updated on the latest trends, technologies, and solutions relevant to the clients they serve. This commitment to ongoing learning ensures that customers always receive knowledgeable and competent assistance.
Businesses that opt to outsource to the country aren't just benefiting from cost savings. They gain a strategic partner. The emphasis is on long-term relationships, with call centers often aligning their Key Performance Indicators (KPIs) with the business goals of their clients, ensuring a mutual drive toward success.
The road ahead looks promising. As businesses pivot towards more digital solutions, the role of human interaction in customer service becomes even more vital. The country, with its unique blend of technology and empathy, is poised to lead this charge, ensuring that even in the digital age, the human connection remains paramount.
The call center industry of the Philippines offers more than just voice support. It provides a symphony of tech-driven solutions harmonized with genuine human connection, making it an attractive destination for businesses worldwide seeking to elevate their customer service experience.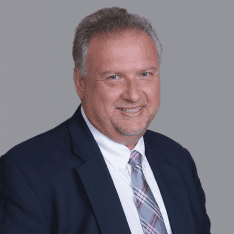 Co-CEO & CCO
US: 866-201-3370
AU: 1800-370-551
UK: 808-178-0977
j.maczynski@piton-global.com
Are you looking for an onshore, nearhsore, or offshore outsourcing solution? Don't know where to start? I am always happy to help.
Let's chat!
Best Regards,
John
Success in outsourcing isn't a matter of chance, but rather the result of a meticulously defined process, a formula that Fortune 500 companies have diligently honed over time. This rigor is a significant factor in the rarity of failures within these industry titans' outsourced programs.
Having spent over two decades partnering with and delivering Business Process Outsourcing (BPO) solutions to Fortune 500 clients, John possesses an in-depth understanding of this intricate process. His comprehensive approach incorporates an exhaustive assessment of outsourcing requirements, precise vendor sourcing, and a robust program management strategy.