Call Center Outsourcing Philippines: Elevating Services through Exceptional CX
The narrative of call center outsourcing in the Philippines is one that seamlessly intertwines exceptional customer experience (CX) with the impeccable delivery of services. As businesses globally contend with the need to not just meet but exceed customer expectations, they find in the Philippines a partner adept at crafting memorable customer journeys, buoyed by an array of services that are as diverse as they are specialized.
The Philippines, over the years, has earned its moniker as the "Call Center Capital of the World," not just due to its volume of voice-based services, but also because of the innate ability of its workforce to connect with customers on a profound level. This cultural predisposition to empathy, combined with rigorous training, ensures that every customer interaction is not just a transaction but an experience.
Diverse Service Spectrum
While voice services remain a staple, the gamut of offerings from call centers in the Philippines has expanded manifold. From technical support to billing inquiries, from order management to grievance resolution, the service spectrum is vast. Each of these services is delivered with a keen understanding of the customer's perspective, ensuring that their concerns are addressed with efficiency and courtesy.
The CX Differentiator
In today's competitive landscape, businesses recognize that products and pricing can be replicated, but exceptional CX offers a sustainable competitive edge. Philippine call centers internalize this principle, offering support that's proactive, personalized, and predictive. Advanced CRM systems, combined with analytics tools, enable these centers to anticipate customer needs, personalize interactions, and ensure that issues are resolved at the first point of contact.
Digital Transformation and CX
The digital age has brought with it new channels of communication and new customer expectations. Recognizing this shift, call centers in the Philippines have undergone a digital transformation. Omnichannel support ensures consistent and seamless interactions across platforms, be it voice, chat, email, or social media. AI-powered chatbots and virtual assistants address routine queries, ensuring that human agents are available for more nuanced interactions.
Training and Development: A Focus on CX
One of the standout aspects of Filipino call centers is their commitment to continuous training and development. The training modules are not just about imparting product knowledge or process understanding; they're designed to instill a customer-centric mindset. Role-playing, real-life simulations, and feedback-driven improvements ensure that agents are equipped to offer support that's both technically sound and emotionally resonant.
Feedback and Evolution
A hallmark of the call center industry is its feedback-driven approach. Regular surveys, feedback loops, and quality assurance mechanisms ensure that services are continually refined. It's not just about addressing issues; it's about preempting them. This proactive approach to service improvement is a testament to the industry's commitment to elevating CX at every opportunity.
Call center outsourcing to the Philippines stands as a beacon for businesses that prioritize exceptional CX. In an age where customer loyalty is as elusive as it is invaluable, local call centers offer a blend of services and customer experiences that not only meet but consistently exceed expectations. As global businesses continue their quest for partners that can offer support that's both efficient and empathetic, they'll find in the Southeast Asian country a destination that's equipped, ready, and eager to deliver on both fronts.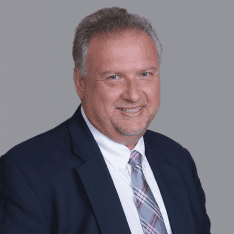 Co-CEO & CCO
US: 866-201-3370
AU: 1800-370-551
UK: 808-178-0977
j.maczynski@piton-global.com
Are you looking for an onshore, nearhsore, or offshore outsourcing solution? Don't know where to start? I am always happy to help.
Let's chat!
Best Regards,
John
Success in outsourcing isn't a matter of chance, but rather the result of a meticulously defined process, a formula that Fortune 500 companies have diligently honed over time. This rigor is a significant factor in the rarity of failures within these industry titans' outsourced programs.
Having spent over two decades partnering with and delivering Business Process Outsourcing (BPO) solutions to Fortune 500 clients, John possesses an in-depth understanding of this intricate process. His comprehensive approach incorporates an exhaustive assessment of outsourcing requirements, precise vendor sourcing, and a robust program management strategy.