Call Center Excellence in the Philippines: Sustaining Global Business with Superior Service
In the dynamic sphere of global commerce, the call center industry of the Philippines has emerged as a cornerstone, supporting businesses worldwide with its unparalleled service. This archipelago in Southeast Asia has carved out a reputation as a hub of call center excellence, combining skilled communication, cultural adaptability, and advanced technology to deliver services that go beyond the conventional customer support paradigm.
A Commitment to Quality and Customer Satisfaction
The call center industry is underpinned by a strong commitment to quality and customer satisfaction. With an educational system that places a high value on English language proficiency and a cultural orientation towards service and hospitality, call centers in the Philippines are equipped to handle a broad spectrum of customer service interactions with expertise and warmth. This commitment is reflected in the high customer satisfaction scores that many contact center operations boast, making them a preferred choice for international businesses.
Leveraging Technology to Enhance Interactions
Recognizing the rapid pace of technological change, local BPOs have consistently stayed ahead of the curve, integrating the latest in communication technologies to enhance customer interactions. From omnichannel support that provides a seamless customer experience across platforms to AI and machine learning for improved service delivery, the industry continues to innovate. This technological adeptness ensures that every customer touchpoint is optimized for efficiency, clarity, and resolution.
Scalability and Flexibility: The Business Imperatives
Global businesses require call center services that can scale and adapt to their evolving needs. The country, with its vast workforce and robust infrastructure, offers this scalability and flexibility, allowing businesses to expand or modify their support operations in alignment with market demands and organizational growth. This ability to scale ensures that businesses can maintain continuity and quality of service, irrespective of their size or the volume of customer interactions.
Cultural Synergy and Global Connectivity
The Filipino workforce is renowned for its ability to connect with customers from diverse backgrounds. This cultural synergy, rooted in the country's own diverse heritage and its exposure to global influences, enables BPO firms to provide a customer service experience that is both globally attuned and locally relevant. Additionally, the strategic time zone location of the Philippines makes it convenient to provide 24/7 support to customers from all corners of the world, ensuring round-the-clock business continuity.
The Economic Advantage
Outsourcing call center operations to the Philippines also presents a significant economic advantage. The competitive cost structures in the country allow for operational efficiencies that can transform into financial savings for businesses. These savings do not come at the expense of service quality but rather complement the high standards that the local call center industry is known for.
Conclusion
The call center industry is not just a segment of the business process outsourcing sector; it is a testament to the country's dedication to service, communication excellence, and technological innovation. For global businesses looking to sustain and grow their operations, partnering with outsourcing providers is not just a strategic decision—it's a step towards ensuring a sustainable, customer-centric future. With a unique blend of talent, technology, and cultural fluency, call centers in the Philippines continue to set the standard for customer service excellence worldwide.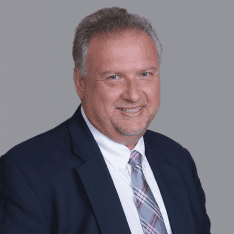 Co-CEO & CCO
US: 866-201-3370
AU: 1800-370-551
UK: 808-178-0977
j.maczynski@piton-global.com
Are you looking for an onshore, nearhsore, or offshore outsourcing solution? Don't know where to start? I am always happy to help.
Let's chat!
Best Regards,
John
Success in outsourcing isn't a matter of chance, but rather the result of a meticulously defined process, a formula that Fortune 500 companies have diligently honed over time. This rigor is a significant factor in the rarity of failures within these industry titans' outsourced programs.
Having spent over two decades partnering with and delivering Business Process Outsourcing (BPO) solutions to Fortune 500 clients, John possesses an in-depth understanding of this intricate process. His comprehensive approach incorporates an exhaustive assessment of outsourcing requirements, precise vendor sourcing, and a robust program management strategy.