BPO Philippines: Sustaining Global Business Ecosystems with Expertise and Efficiency
The Philippines, a nation that has steadily risen to become a bedrock in the Business Process Outsourcing (BPO) industry, continues to sustain and invigorate global business ecosystems through its blend of expertise, efficiency, and strategic adaptability. The outsouring sector in the country has become a cornerstone of the country's economy, and a trusted partner to international businesses seeking to enhance their operations and competitive edge.
At the core of the Southeast Asian nation's outsourcing success is a highly skilled, English-speaking workforce that is both proficient and culturally adaptive, offering a wide gamut of services that extend beyond call centers to include finance, healthcare, IT, and creative processes. This workforce is defined by its dedication to customer satisfaction and a work ethic aligned with global quality standards, making it an asset to businesses across continents.
The outsourcing industry in the Philippines offers a strategic advantage to its global clients through its cost-competitive services without compromising on quality. This value proposition is crucial for businesses of all sizes, enabling them to allocate resources more effectively while benefiting from the country's operational excellence. The economic benefits of outsourcing to the Philippines are bolstered by the country's modern infrastructure, which has grown in response to the demands of an increasingly digital world.
The integration of cutting-edge technologies has been pivotal to the BPO sector's growth. Companies in the archipelago have embraced digital transformation, employing advanced software and automation tools to streamline operations and deliver services that meet the rapidly evolving needs of clients. From artificial intelligence to big data analytics, contact centers are at the forefront of integrating these innovations to drive process efficiency and business intelligence.
Government initiatives have also played a significant role in nurturing the BPO landscape. The Philippine government's supportive policies, including tax incentives and investment in education, have created an environment conducive to the growth of the outsourcing sector. Efforts to enhance digital infrastructure and implement regulatory frameworks have made the Philippines an attractive and secure destination for outsourcing.
The adaptability of the industry is perhaps most evident in its response to global disruptions, such as economic downturns and health crises. The sector has shown remarkable resilience, quickly adapting to new norms such as remote working and hybrid office models, ensuring service continuity and reliability. This adaptability has not only maintained but strengthened the trust of international clients in the local BPO industry.
As businesses continue to navigate the complexities of the global market, the BPO industry in the Philippines is set to play an increasingly vital role. Its commitment to continuous improvement, investment in talent development, and the adoption of the latest technologies are key factors that will enable contact centers to maintain their status as preferred outsourcing partners.
The local BPO industry is a testament to the country's ability to deliver superior service solutions on a global scale. It has effectively positioned itself as a hub of excellence that supports and enhances the operations of businesses worldwide. With its combination of skilled human capital, technological innovation, cost efficiency, and a supportive business climate, the Asian nation continues to be a linchpin in the global outsourcing industry.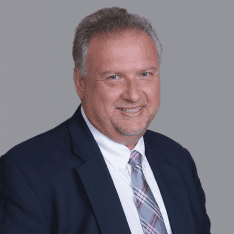 Co-CEO & CCO
US: 866-201-3370
AU: 1800-370-551
UK: 808-178-0977
j.maczynski@piton-global.com
Are you looking for an onshore, nearhsore, or offshore outsourcing solution? Don't know where to start? I am always happy to help.
Let's chat!
Best Regards,
John
Success in outsourcing isn't a matter of chance, but rather the result of a meticulously defined process, a formula that Fortune 500 companies have diligently honed over time. This rigor is a significant factor in the rarity of failures within these industry titans' outsourced programs.
Having spent over two decades partnering with and delivering Business Process Outsourcing (BPO) solutions to Fortune 500 clients, John possesses an in-depth understanding of this intricate process. His comprehensive approach incorporates an exhaustive assessment of outsourcing requirements, precise vendor sourcing, and a robust program management strategy.